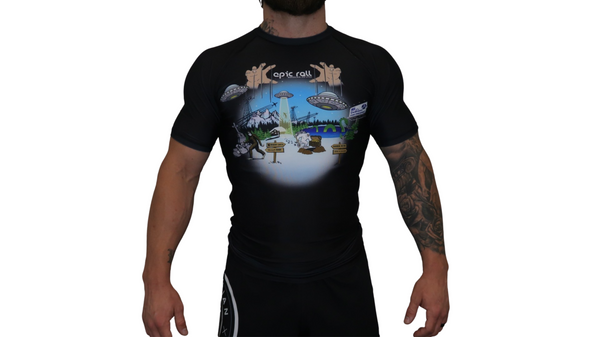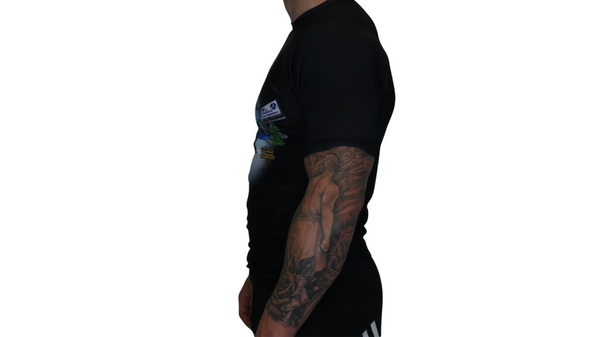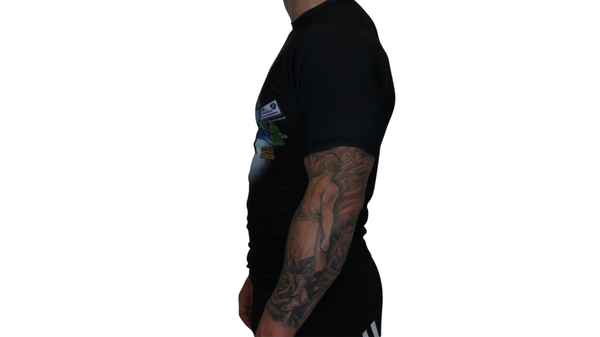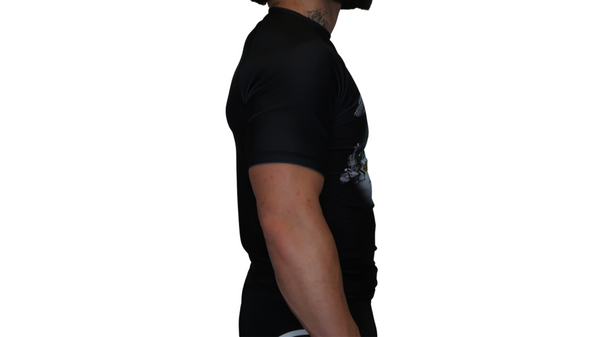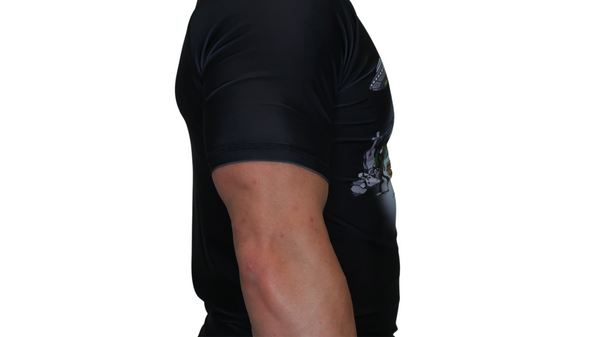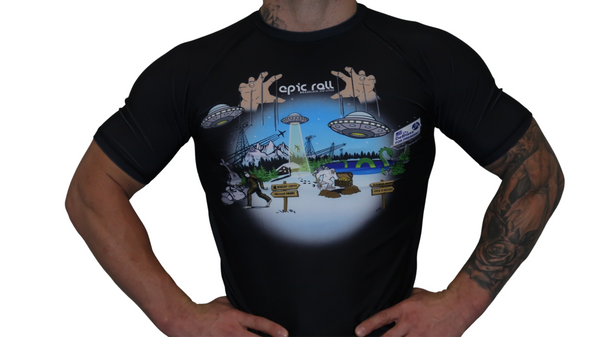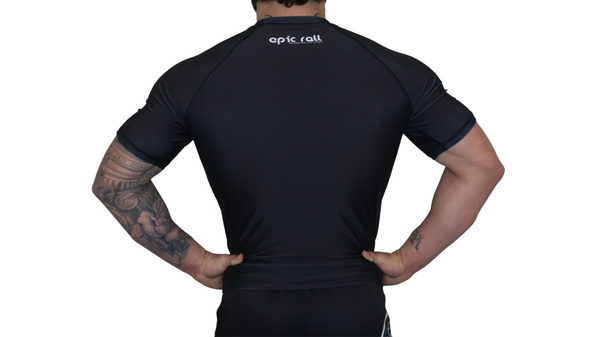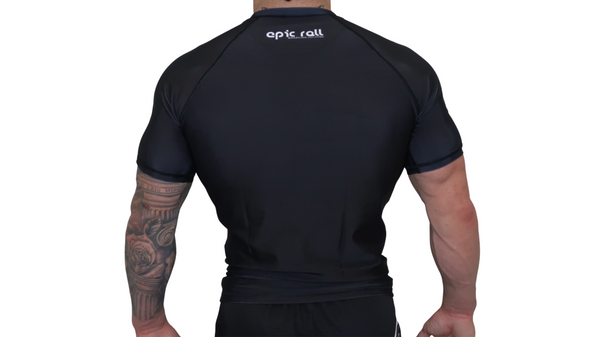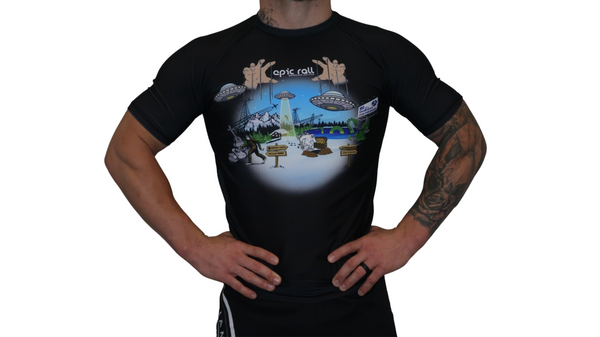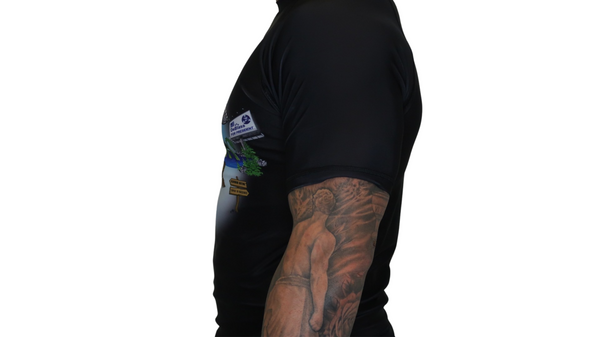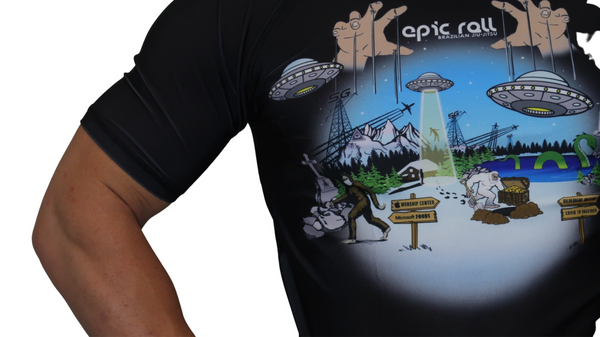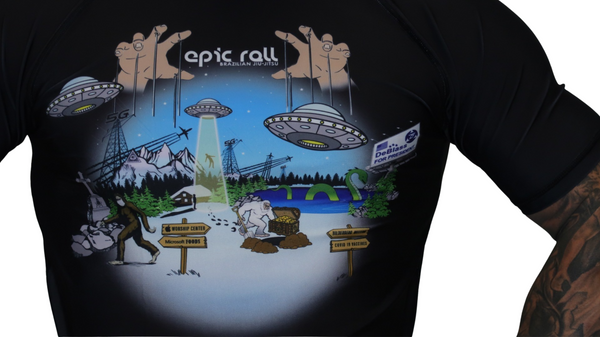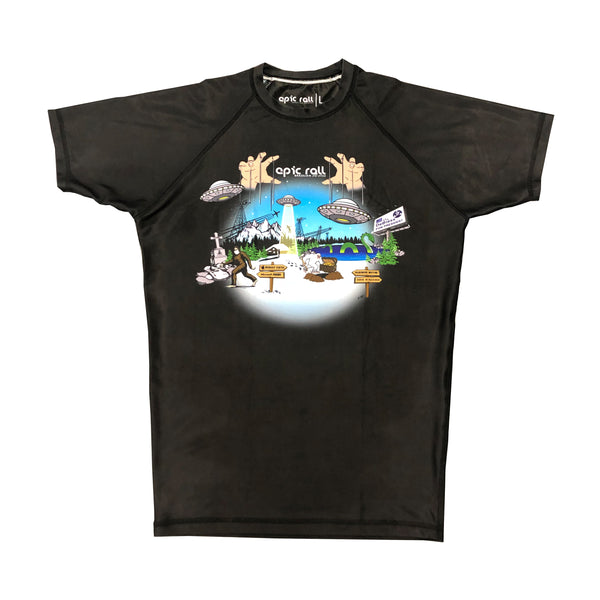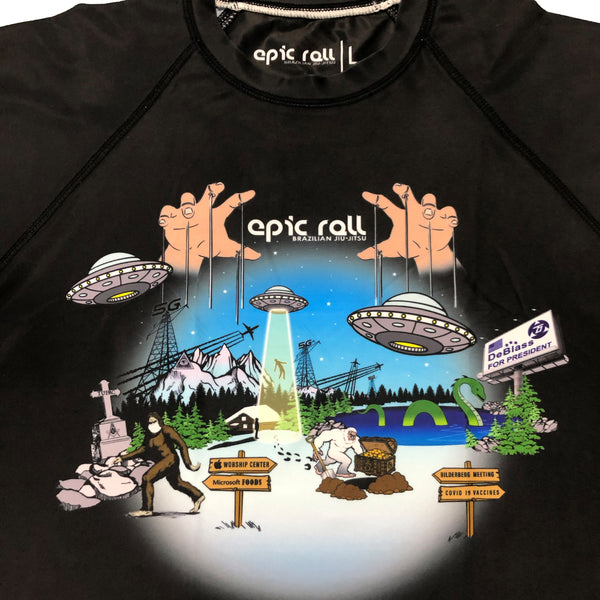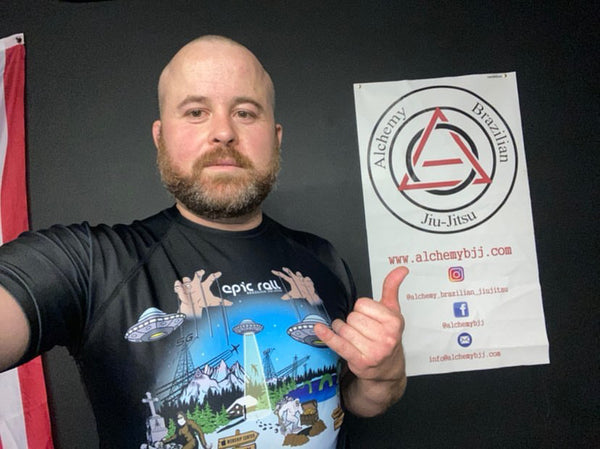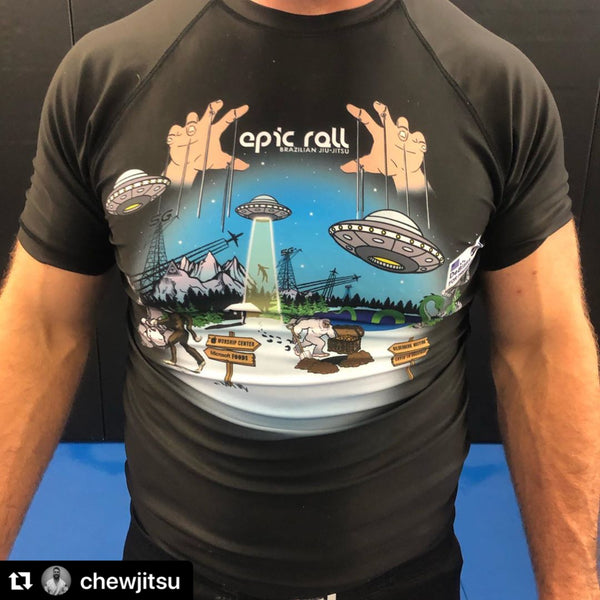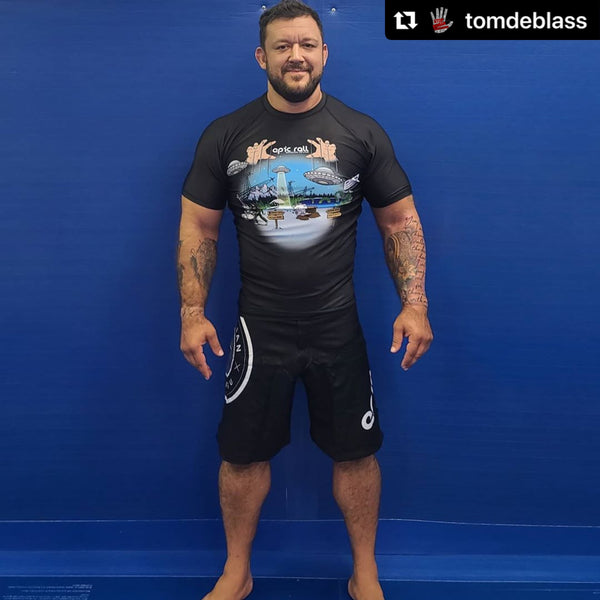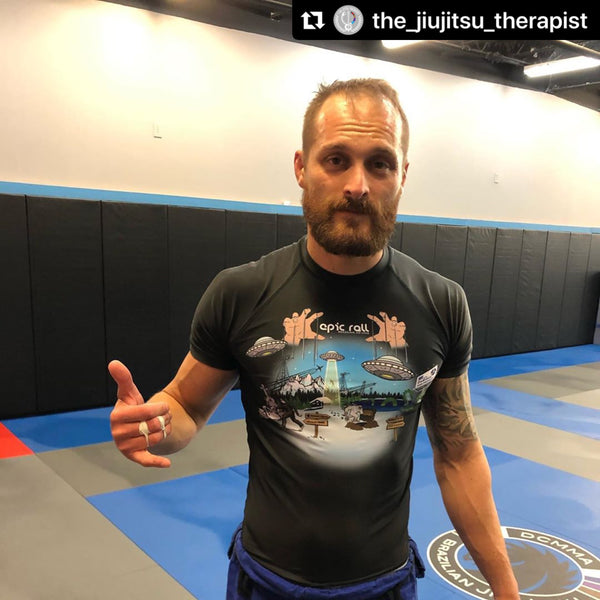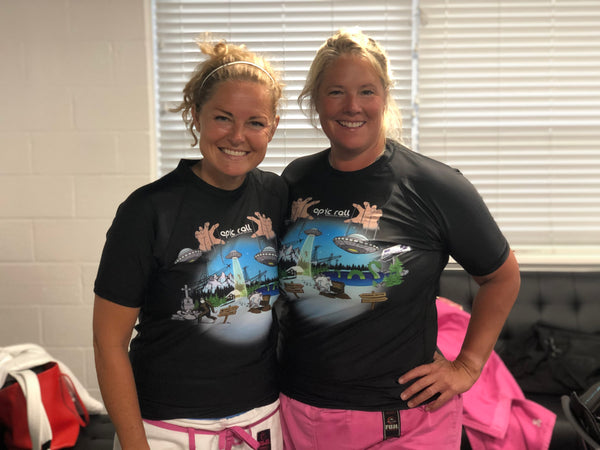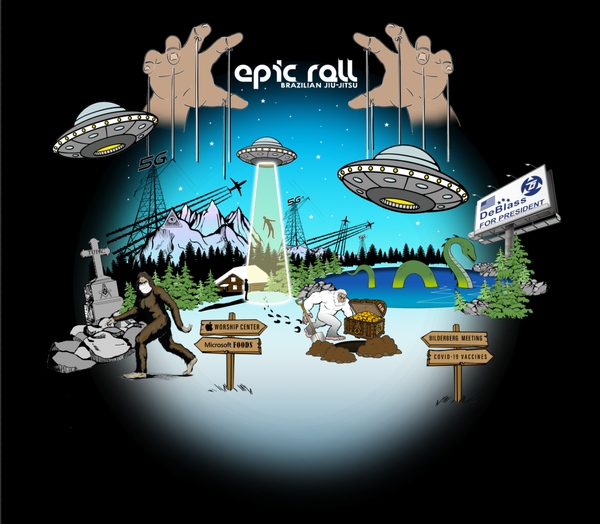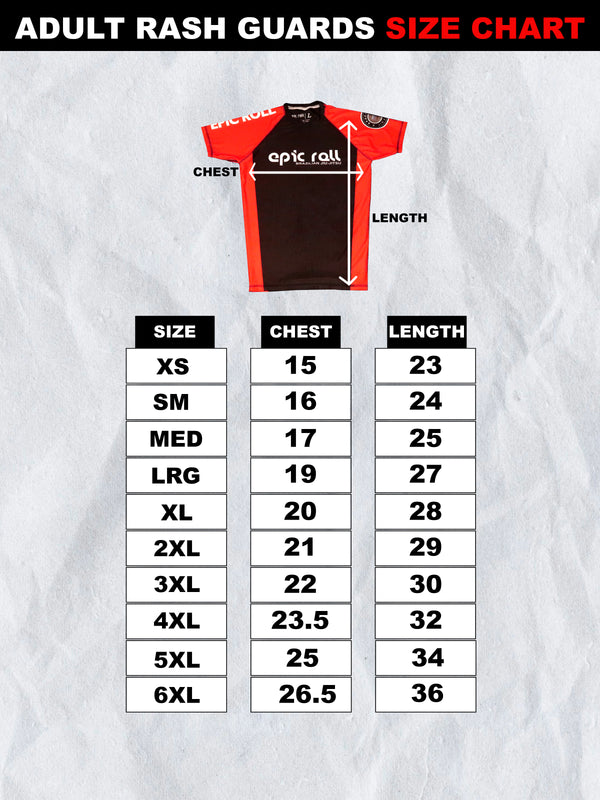 The Urban Legend Conspiracy Theory Rash guard
We heard your request to take our Urban Legend design and make it into a rashguard. Ask and you shall receive! 
Epic Roll and BJJ Phenom, Tom DeBlass have teamed up to create this hilarious, one-of-a-kind Design! The design is meant to be a light-hearted homage to some of our more popular urban legends and conspiracy theories. There is a lot going on in the design, so take your time and make sure you find all the little hidden gems! Now, it's time for a quick history lesson.
The term "conspiracy theory" was allegedly created by the CIA back in 1967 to disqualify those who questioned the official version of John F Kennedy's assassination and doubted that his killer, Lee Harvey Oswald, had acted alone. The term "urban legend," as used by folklorists, has appeared in print since at least 1968. Jan Harold Brunvand, professor of English at the University of Utah, introduced the term to the general public in a series of popular books published beginning in 1981. Brunvand used his collection of legends, The Vanishing Hitchhiker: American Urban Legends & Their Meanings.
Now that we got the history lesson out of the way, it's time to get back to the rashguard. Our Urban Legend Conspiracy Theory rashguard is sure to turn heads and provoke conversations on the mats! From Bigfoot to Chemtrails, D.B. Cooper's money to the Loch Ness Monster. We may not all agree on the validity of these urban legends and conspiracy theories, but there is one thing that I know we all can agree on...... DeBlass 4 President! OSS,
These are the most comfortable rashguards you will ever wear! Guaranteed!
These high-quality, battle-tested rashguards and made to outlast even the most active of grapplers! Developed by a jiu jitsu black belt with over 16 years of competitive experience, we knew exactly what we wanted when we were developing these rashguards. No uncomfortable pulling in the armpit area. No elastic, tight waistbands. Something light, but durable. Something that is flattering and just really makes you feel good when you are wearing it. After dozens of samples and adjustments, we finally found the one! 

If you haven't tried an epic roll rashguard, then you are truly missing out.  We are so confident that you will love these rashguards that we will give you a "no-questions-asked" full refund if they don't exceed your expectations, and you are not 100% satisfied. 
• (80% polyester/20% lycra)
• Comfortable and durable
• Snug fit for grappling
• Lightweight

*In order to avoid premature fading, we recommend you wash the rashguards inside out, in warm water, and hung to dry. 
*We also ship worldwide. Please email us for additional details on shipping costs.
epicrollbjj@gmail.com
Thank you for checking out our page!
Live Epic•Roll Epic•Be Epic