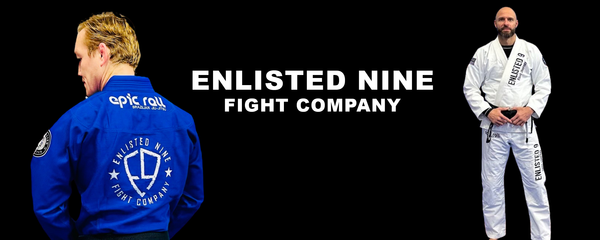 Enlisted Nine Fight Company
Welcome to the official page of the Epic Roll + Enlisted Nine Fight Company Jiu Jitsu gear! Our products will be available for pre-sale starting Monday April 24th thru April 30th. 

Once the pre-sale is completed, all the individual orders will be submitted to our manufacturer for production. Please allow 5-7 days for production, and then 2 weeks for delivery.  Please note that all sales are made-to-order and will not be available for exchanges.