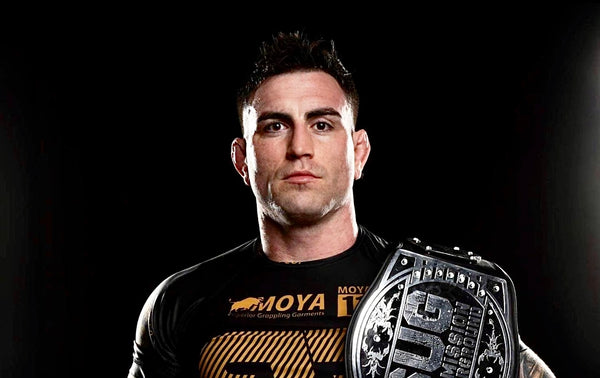 Mason Fowler
Welcome to the Mason Fowler and Epic Roll collaboration Page - 
The second addition to the Mason Fowler brand lineup is officially here. This time we went with a retro/neon vibe that is sure to capture the attention of your fellow grapplers. The vibrant colors and modern design will be a perfect addition to your grappling gear! Get it for yourself or as a gift for one of your training partners. 
(PLEASE NOTE) Rashguard and Fight shorts are PRE-SALE ITEMS. The pre-orders for the rashguard and fight shorts will run from September 15th-September 30th.

All pre-orders for the rashguards and shorts will be submitted to the manufacturer on October 1st 2022. Please allow 4-6 weeks for delivery. Delivery times are estimated. All sales are final as these are limited edition made-2-order products.
More about Mason Fowler:
Mason Fowler is a professional grappler and a representative of the Caio Terra Association (CTA) in jiu-jitsu's professional circuit, currently holding the rank of brown belt. A student of Caio Terra, who worked extensively with Gabriel Procópio, Fowler became a familiar face in the sport's international circuit after his dominant performance at the ADCC West Coast Trials back in 2019, a good form he continued to display in the years that followed, which earned the California native several wins over some of jiu-jitsu's most well-respected competitors.
(BJJ HEROS BIO PAGE)
https://www.bjjheroes.com/bjj-fighters/mason-fowler
NOTE REGARDING MASON FOWLER'S RECORD
Traditionally BJJ Heroes has only accounted for black belt records as they signify an athlete's entry into our sport's elite ranks. Mason, however, is a special case as he's been competing in the pro-grappling circuit since his brown belt rank when he defeated several of jiu-jitsu's elite black belt competitors. This has left BJJ Heroes with a delicate predicament of defining when to start accounting for Fowler's match records.
Considering the real potential Fowler has of one day conquering the ADCC World Championship, we have decided to include Mason's 2019 matches, in this event, prior to him being ranked as a black belt, for historic purposes. We have also added his matches in the professional circuit (mixed divisions) from then onwards as this period marked a transition in Mason's career. A time when he was given the opportunity to compete in professional shows against big-name competitors.