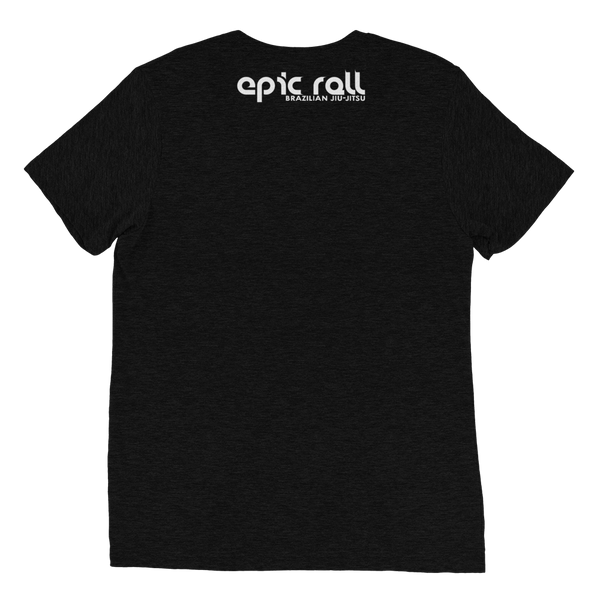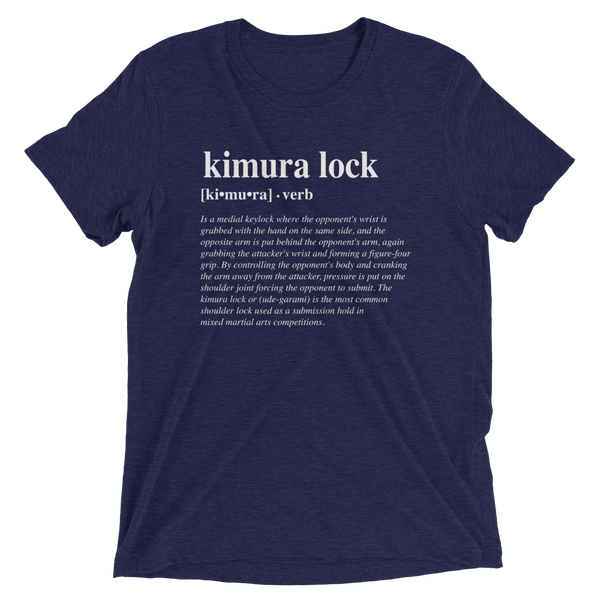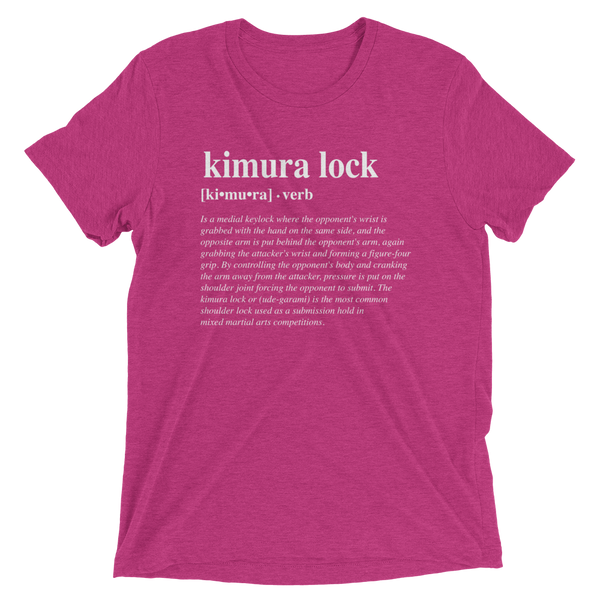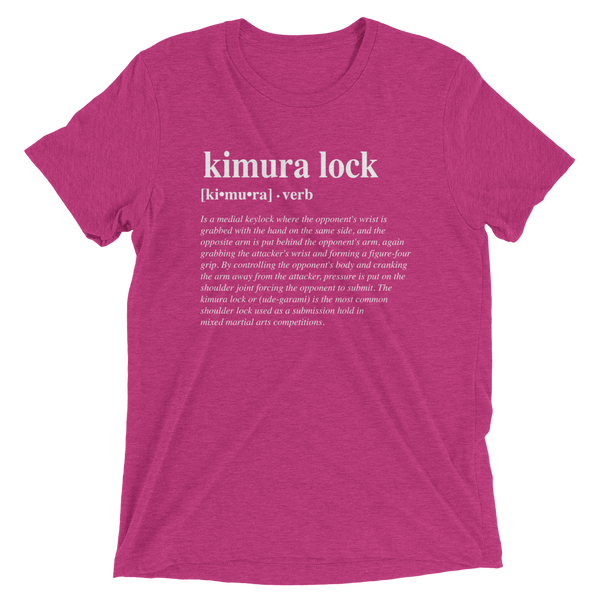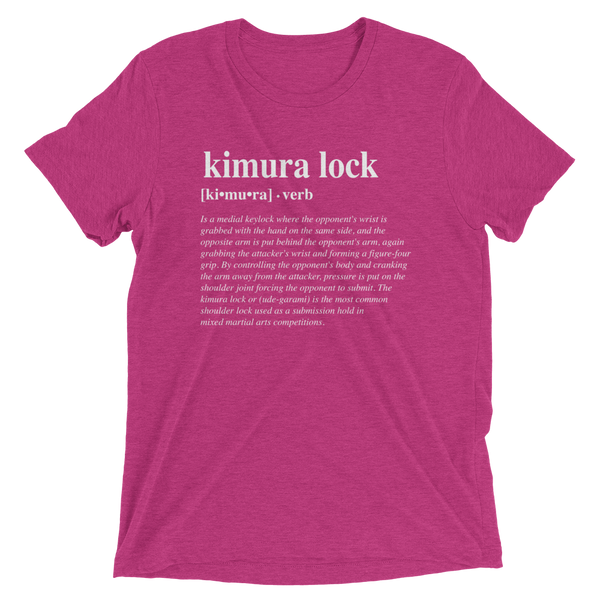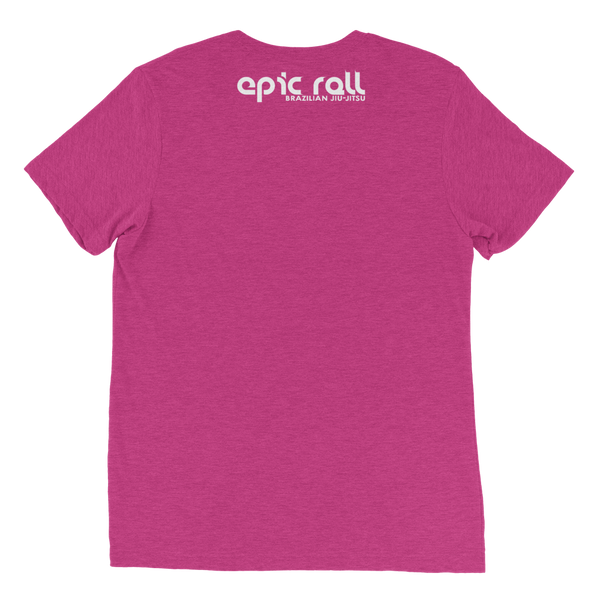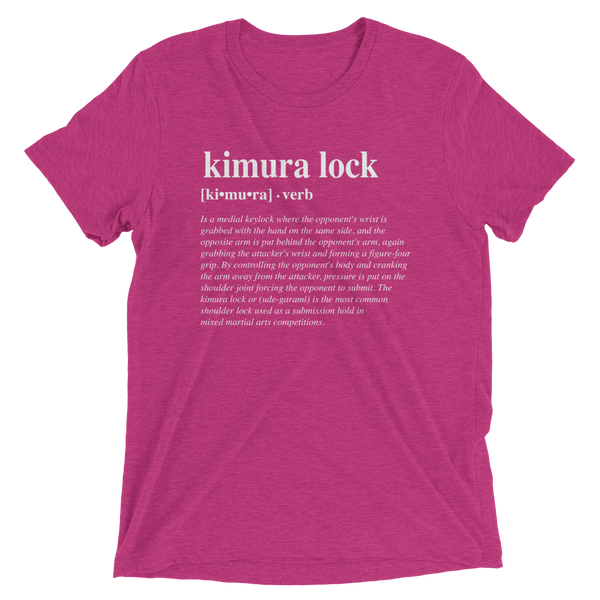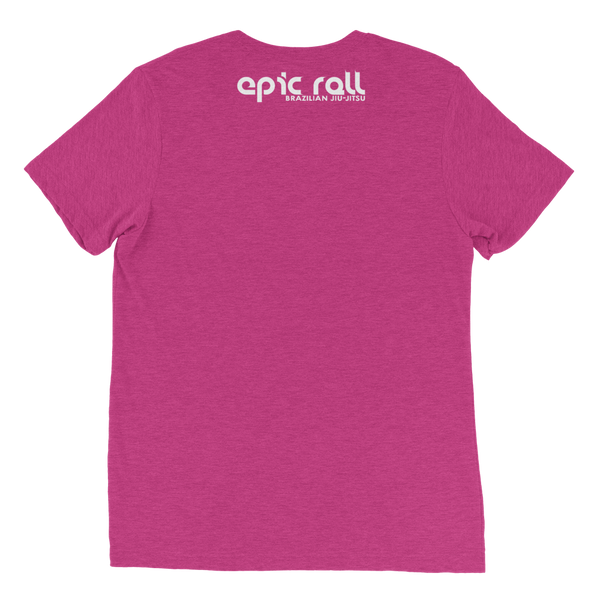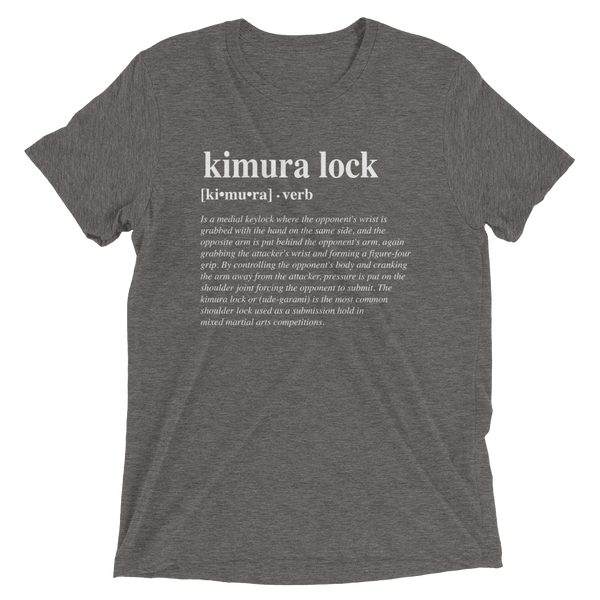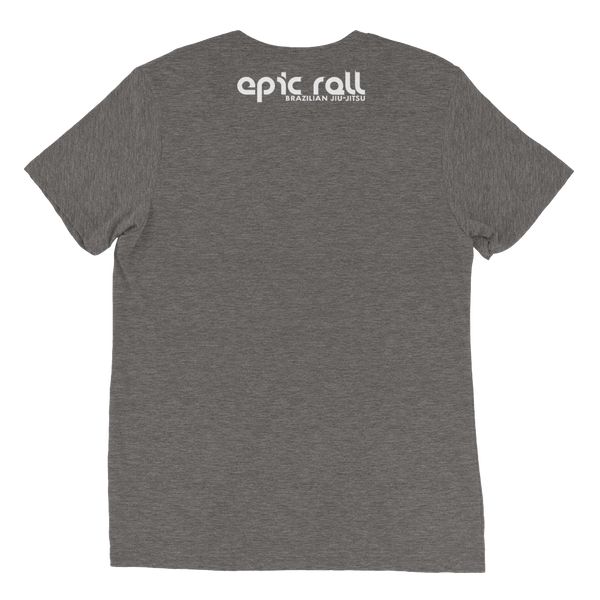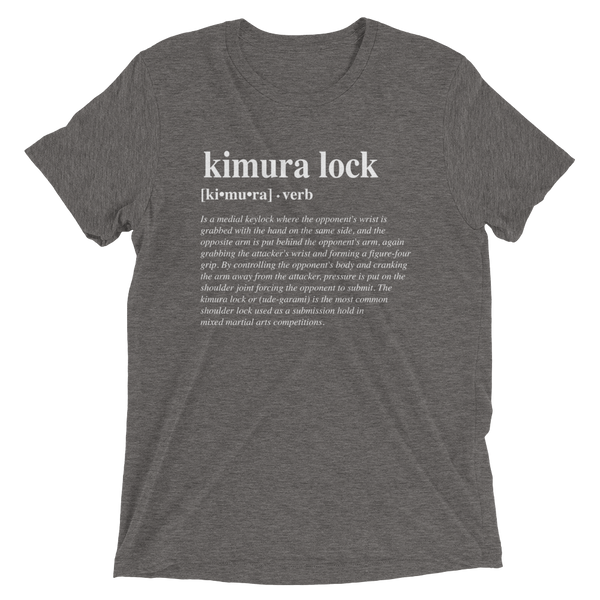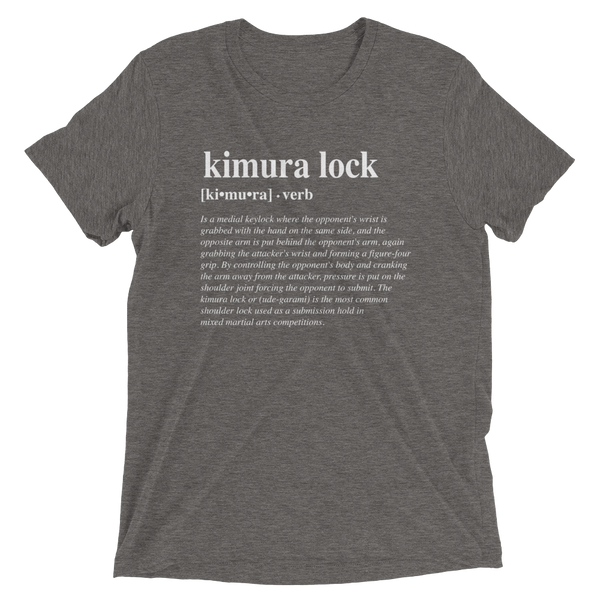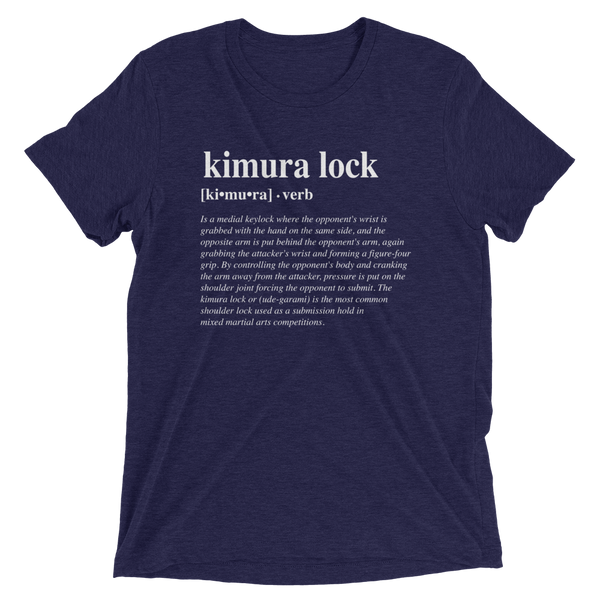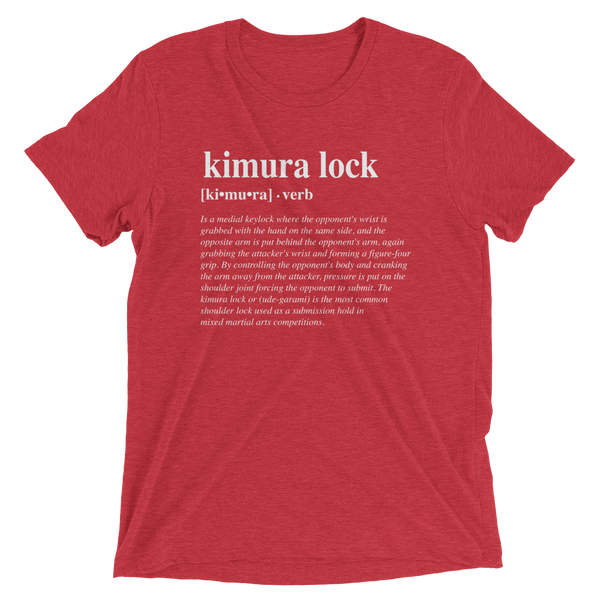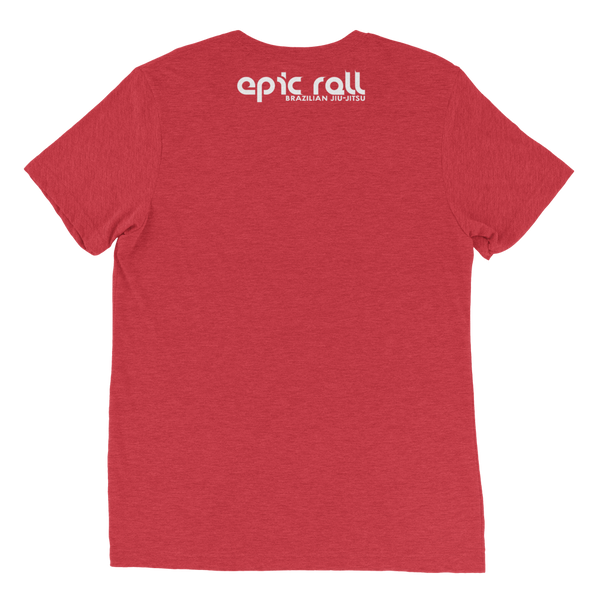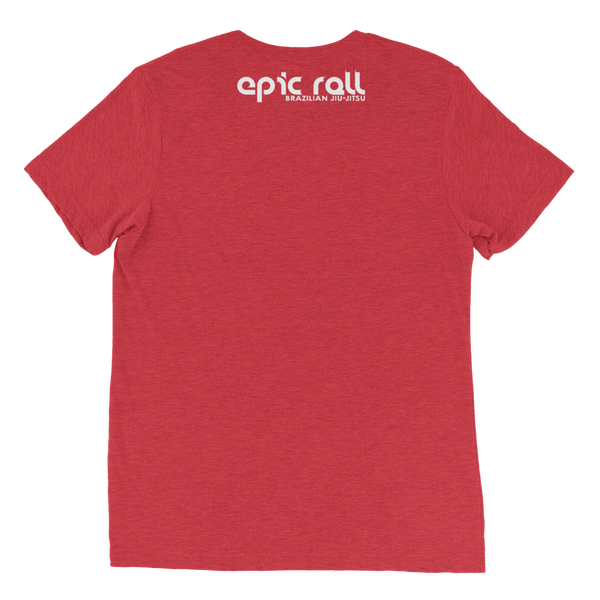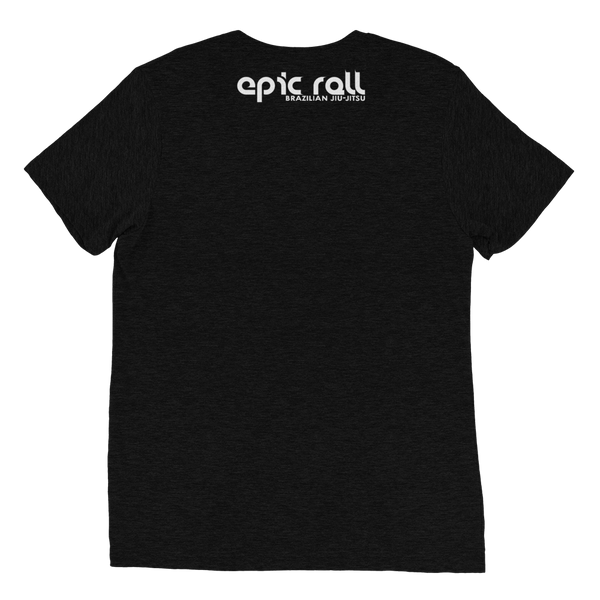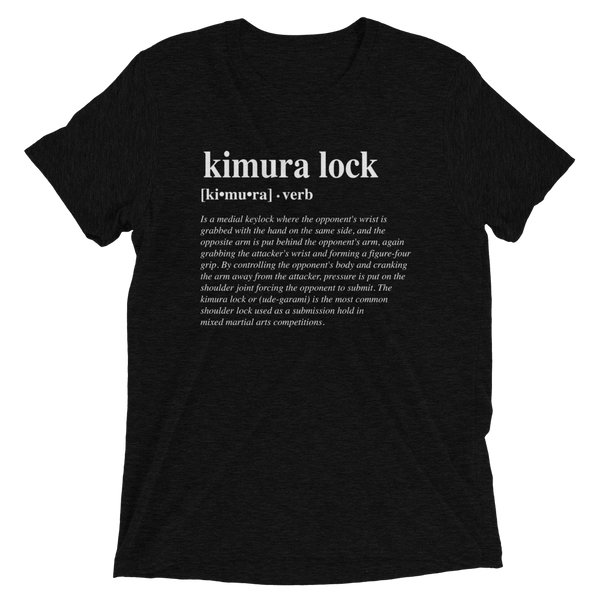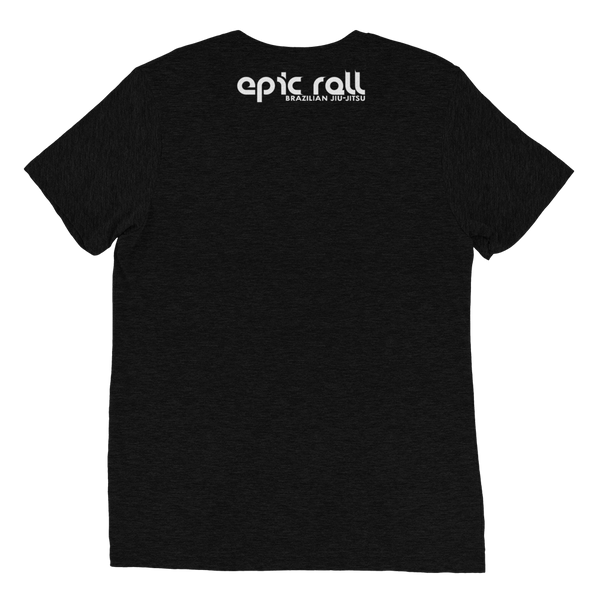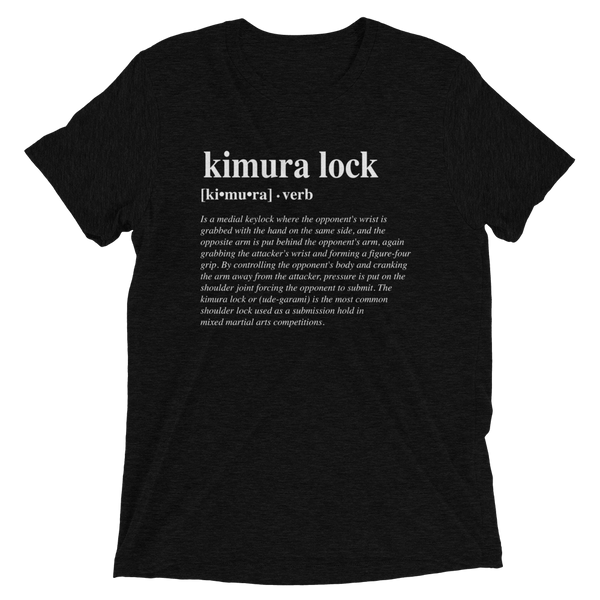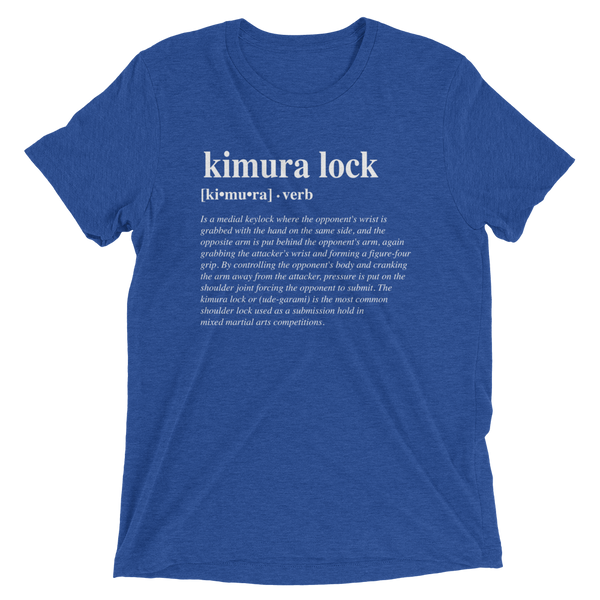 [ki•mu•ra] • verb
Is a medial keylock where the opponent's wrist is grabbed with the hand on the same side, and the opposite arm is put behind the opponent's arm, again grabbing the attacker's wrist and forming a figure-four grip. By controlling the opponent's body and cranking the arm away from the attacker, pressure is put on the shoulder joint forcing the opponent to submit. The kimura lock or (ude-garami) is the most common shoulder lock used as a submission hold in
mixed martial arts competitions.

The tri-blend fabric has a vintage, fitted look, and is extremely durable. This t-shirt can withstand repeated washings and beatings from even the most aggressive grappler! 

• Tri-blend construction (50% polyester/25% combed ring-spun cotton/25% rayon)
• 40 singles thread weight
• Comfortable and durable
• Contemporary fit
• Lightweight

We also recommend that you wash the shirt inside out to help prevent fading.