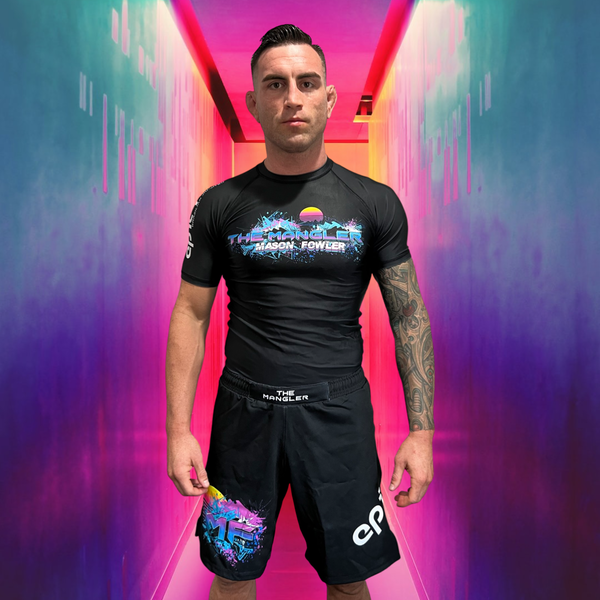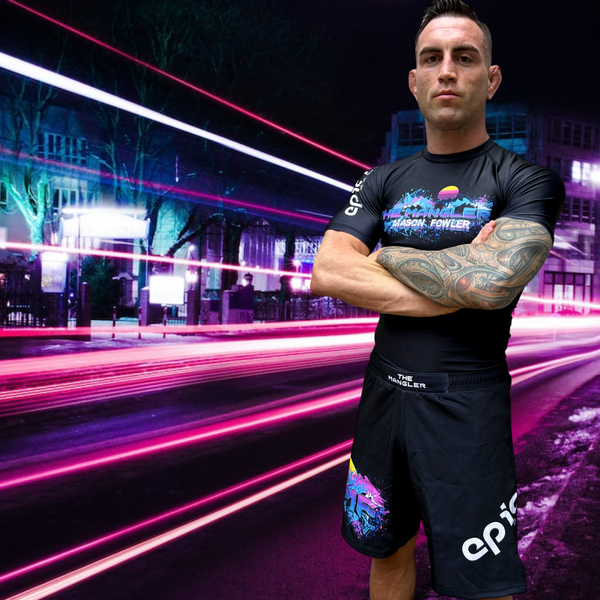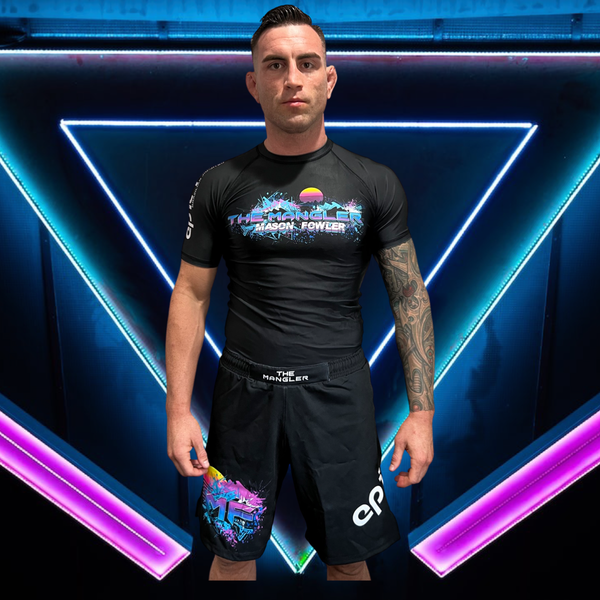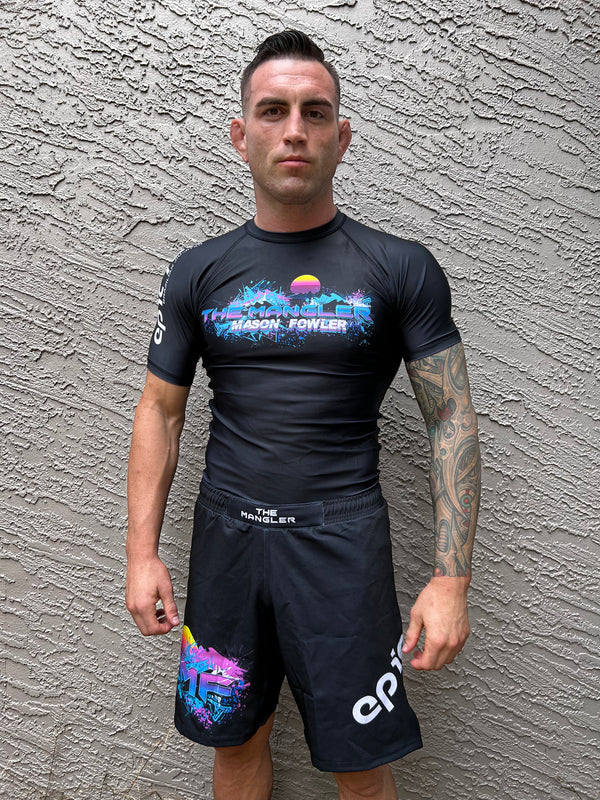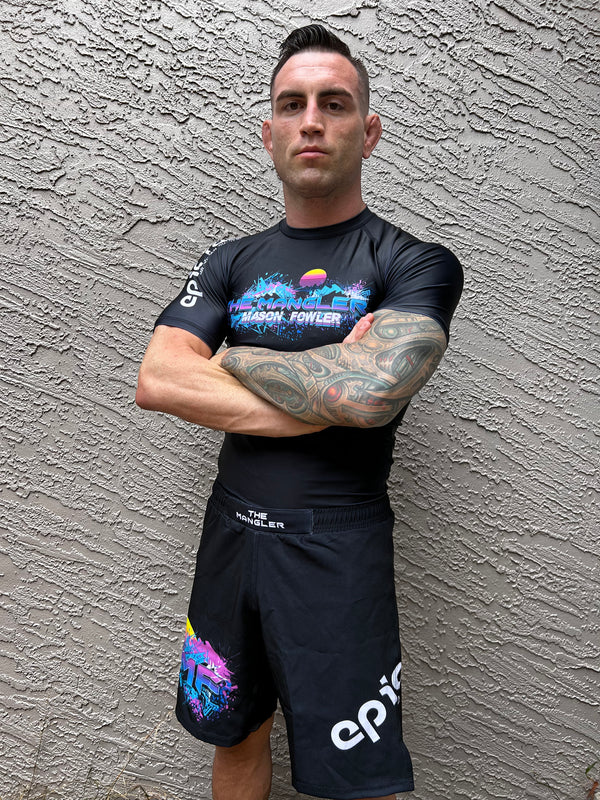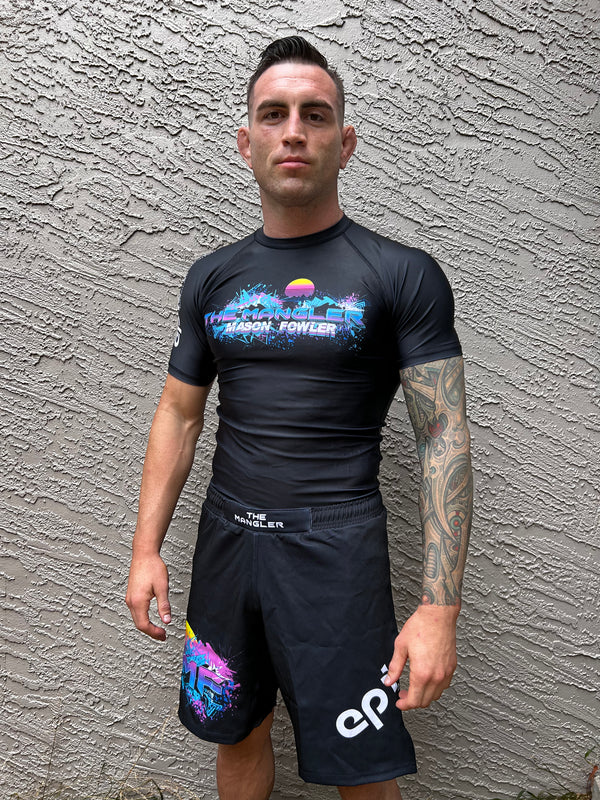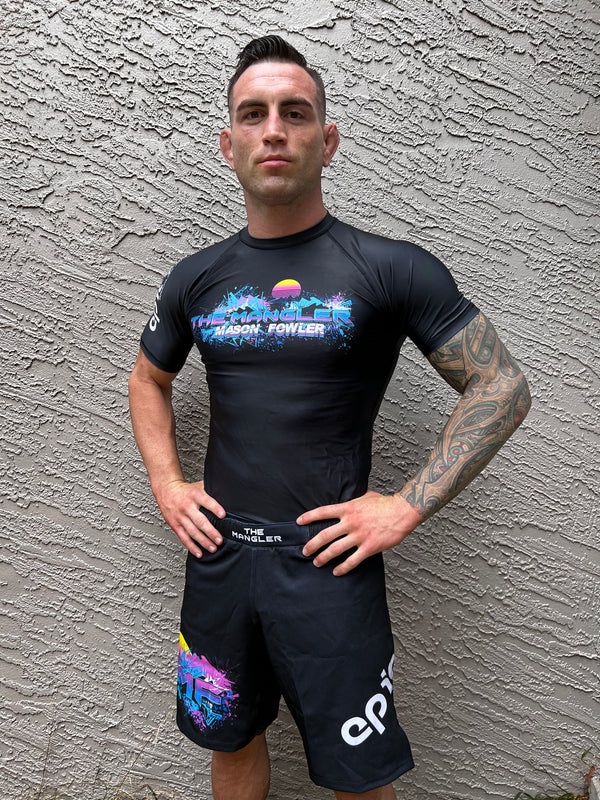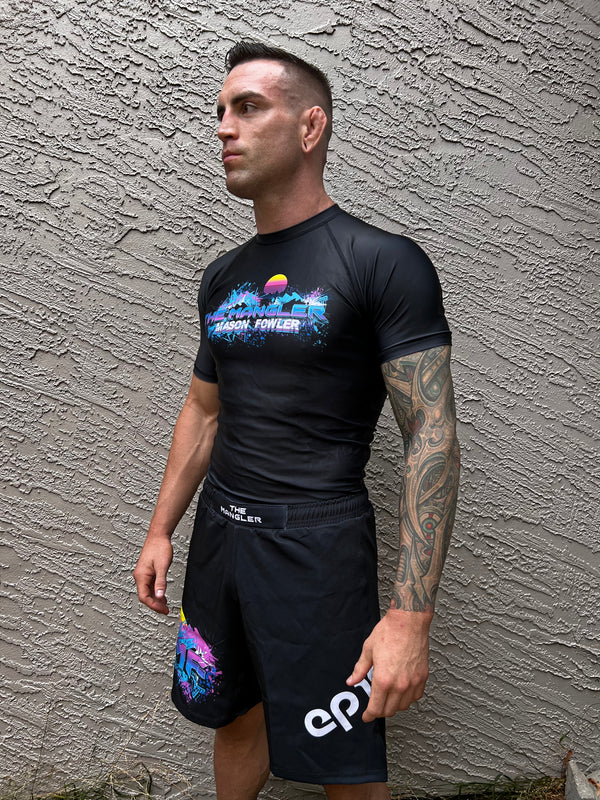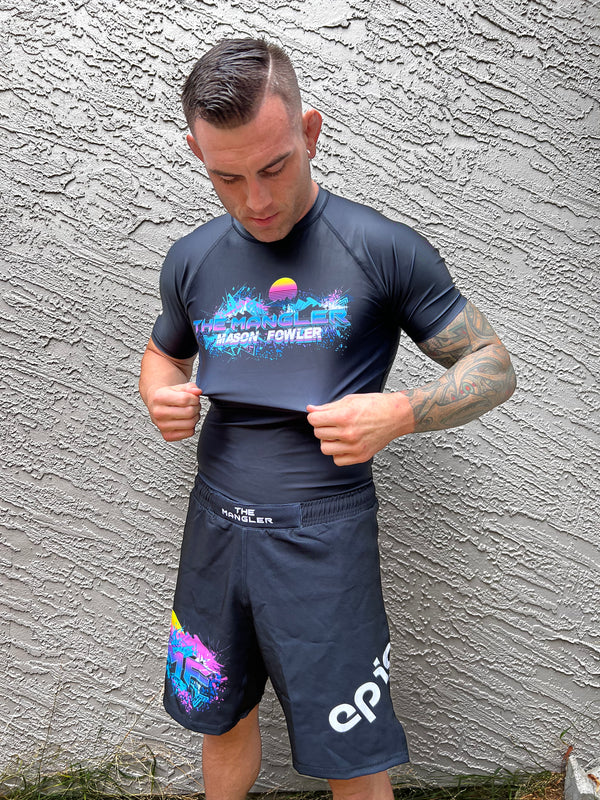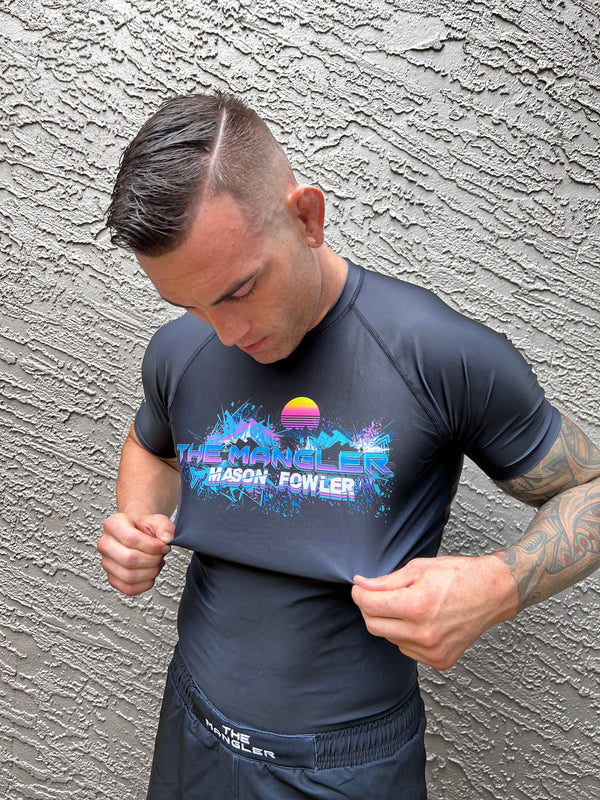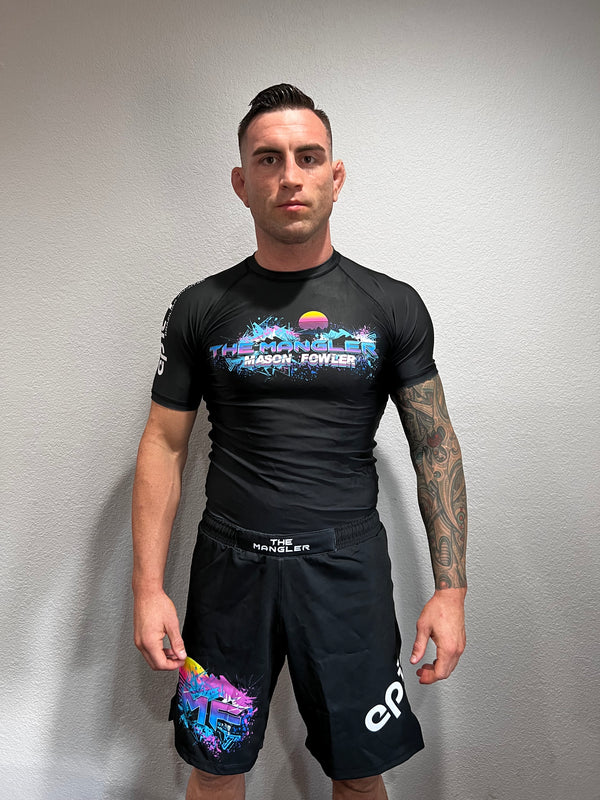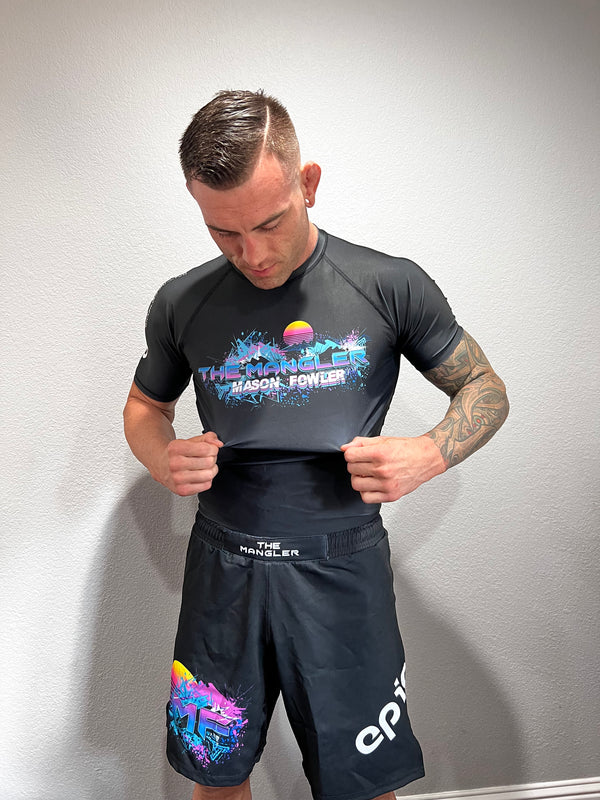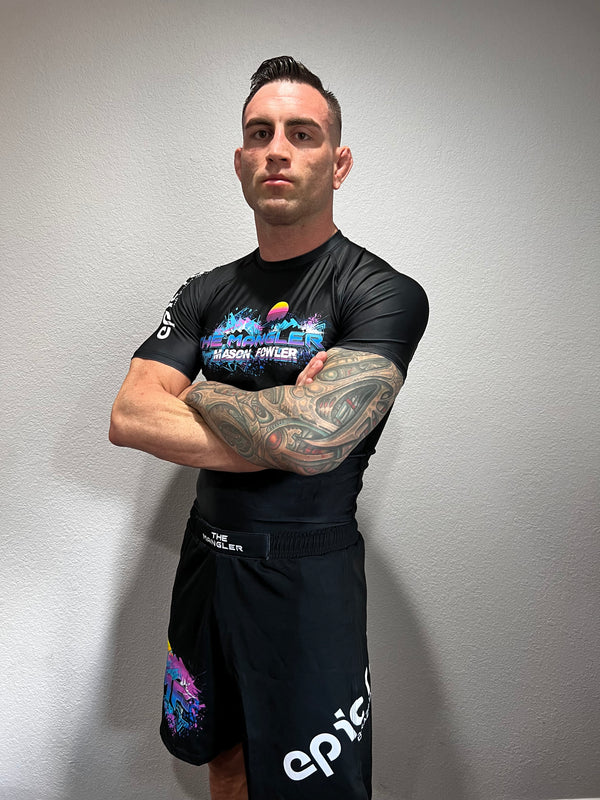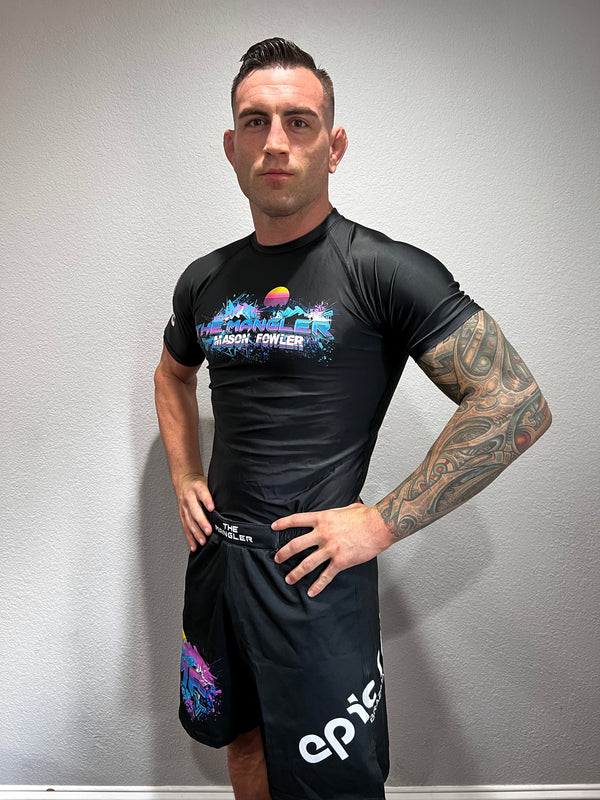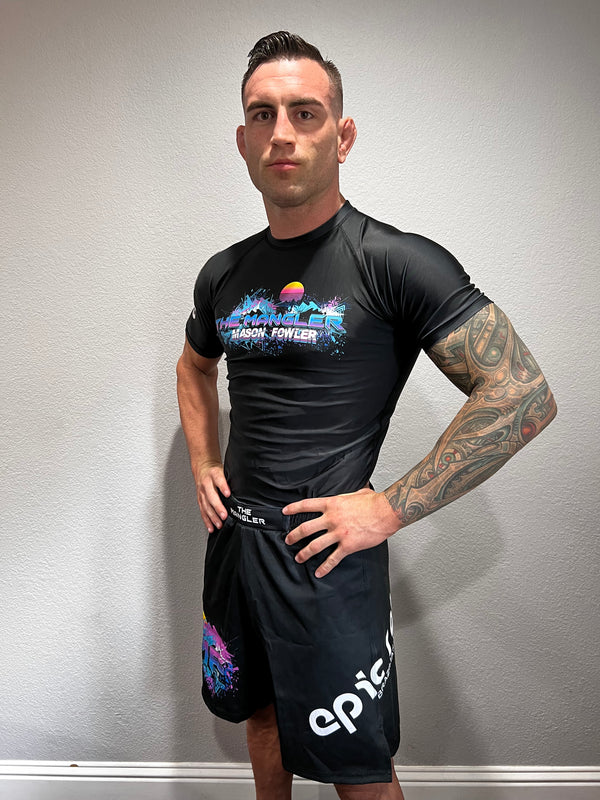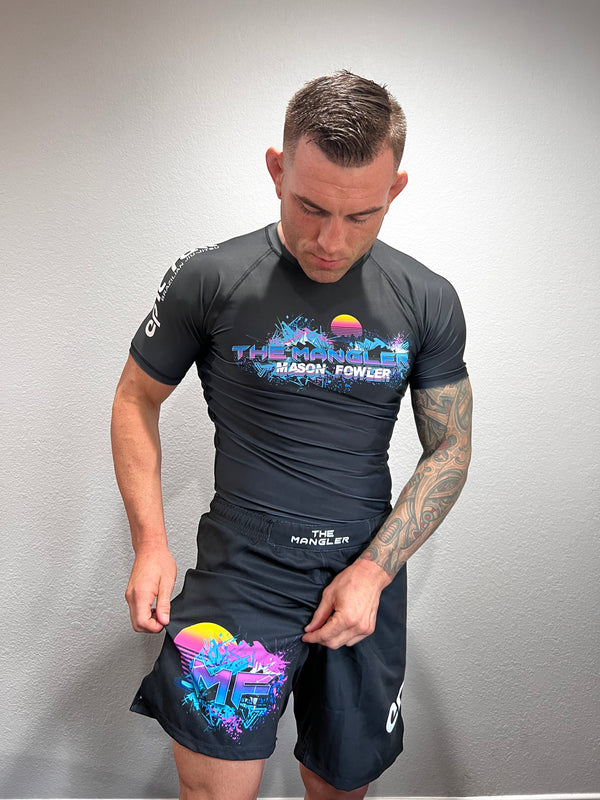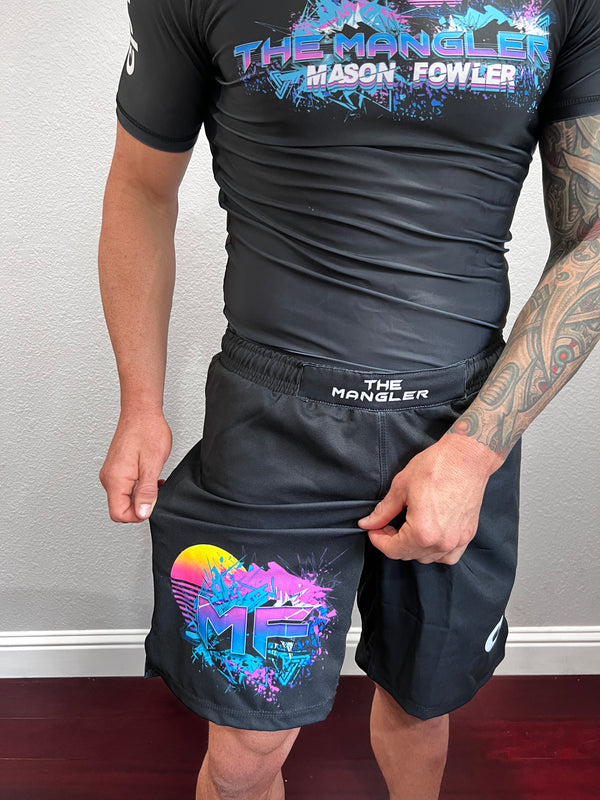 Mason Fowler (Project Neon Sun / Bundle)
Multiple-time world champion and grappling phenom Mason "The Mangler" Fowler has once again teamed up with Epic Roll to bring you this limited edition collection called "Neon Sun." This nogi outfit comes with the rashguard and fight shorts combo and also includes a discount!! SAVE $10 when you order the full set. 
RASHGUARD///
• (80% polyester/20% lycra)
• Comfortable and durable
• Snug fit for grappling
• Lightweight
 *In order to avoid premature fading, we recommend you wash the rashguards turned inside out, in warm water, and hung to dry. 
THE FIGHT SHORTS///
The fight shorts are made from 100% polyester, micro stretch fabric with four-way stretch slits that enable freedom of movement. We've also added additional reinforced stitching near the leg seams to hold up against the toughest rolls! The durable elastic waistband ensures a comfortable and secure fit on and off the mat. The shorts also have an inner mouth guard pocket for your convenience!
(PLEASE NOTE) Rashguard and Fight shorts are PRE-SALE ITEMS. The pre-orders for the rashguard and fight shorts will run from September 15th-September 30th.
All pre-orders for the rashguards and shorts will be submitted to the manufacturer on October 1st 2022. Please allow 4-6 weeks for delivery. Delivery times are estimated. All sales are final as these are limited edition made-2-order products.
• Durable and lightweight
• Elastic waistband 
• Drawstring for comfort adjustment
• Inner mouth guard pocket
 • To keep your shorts looking pristine, we recommend you wash your fight shorts inside out, with warm water and hang them to dry.