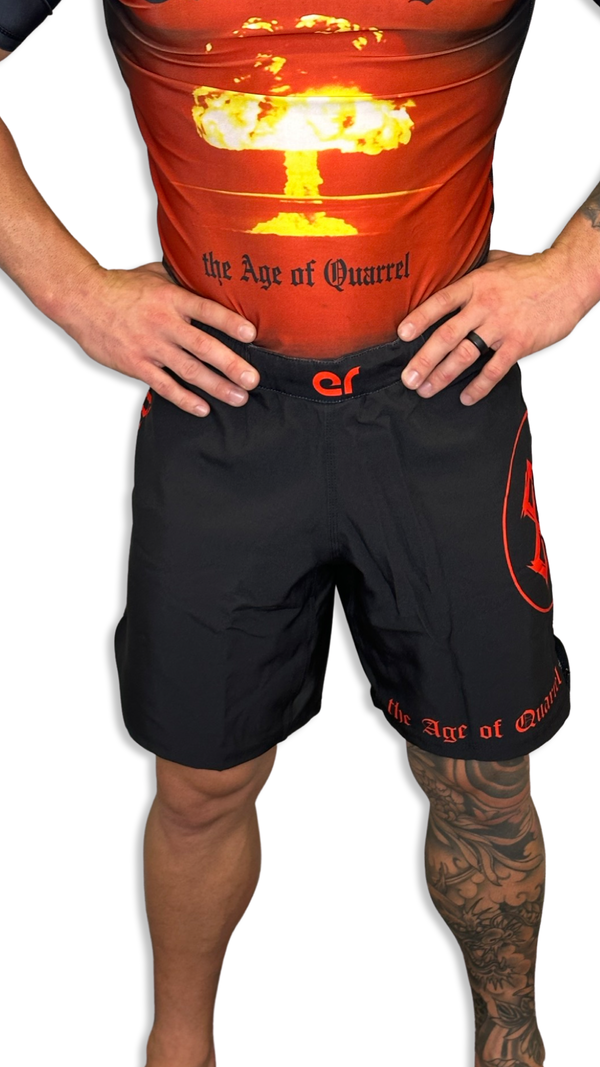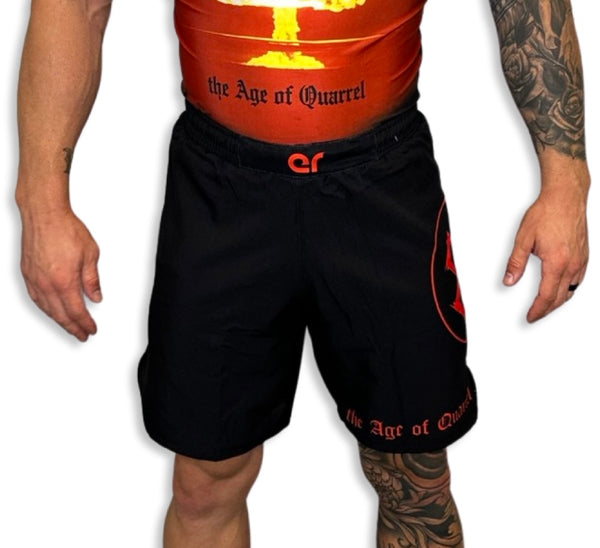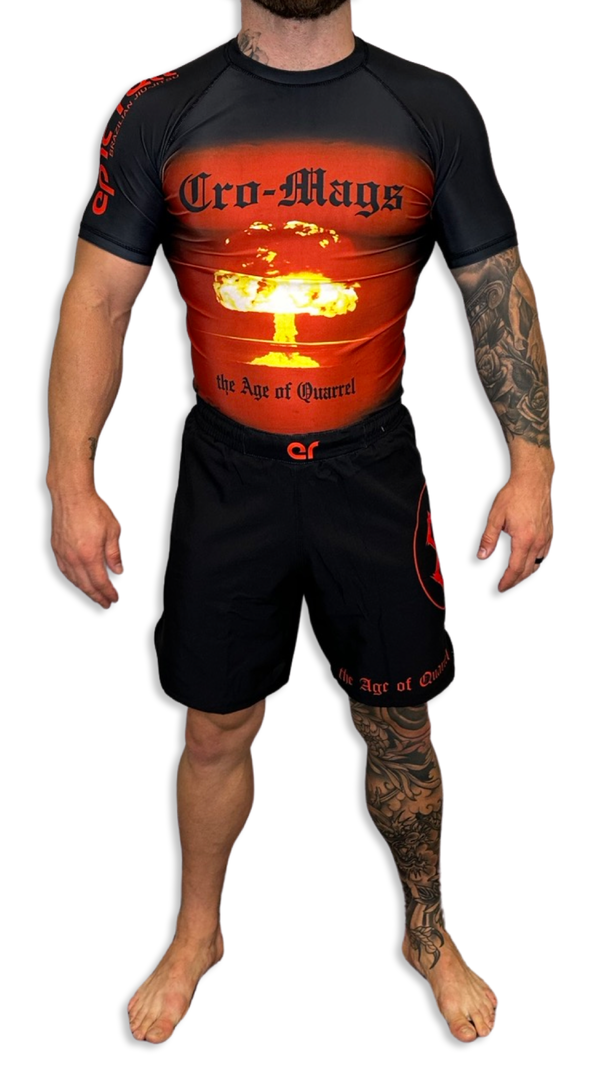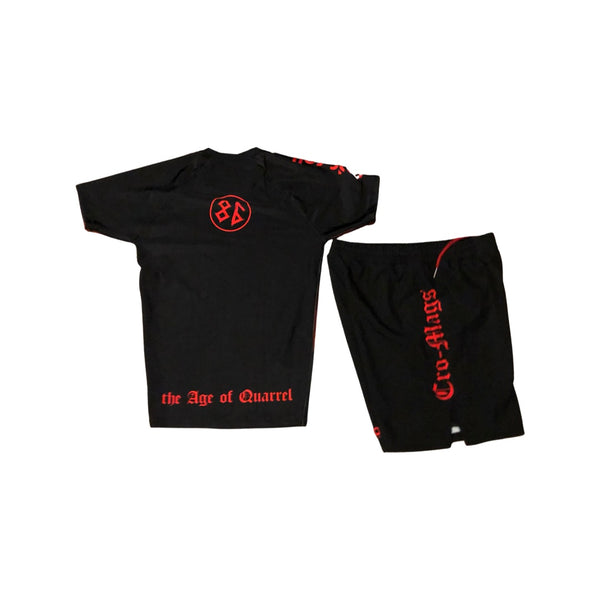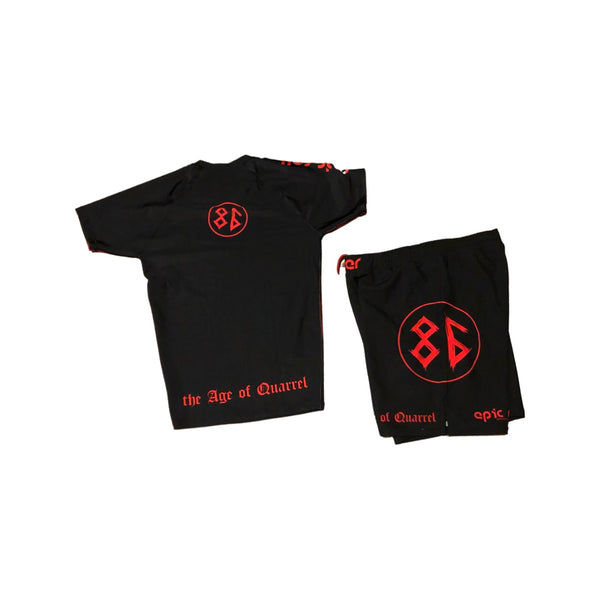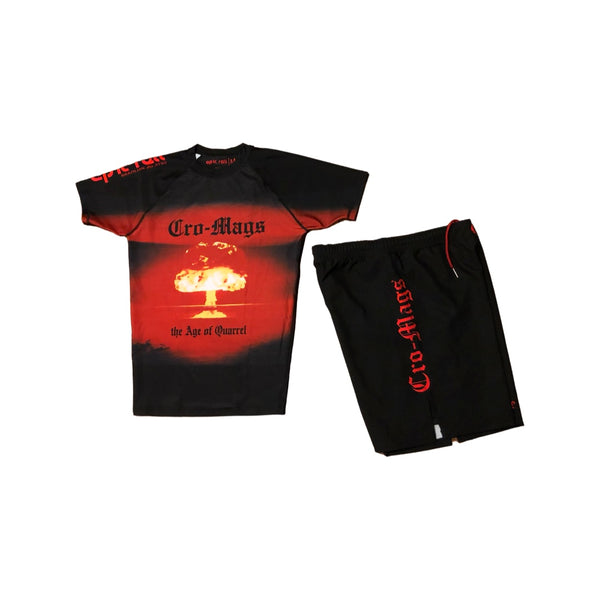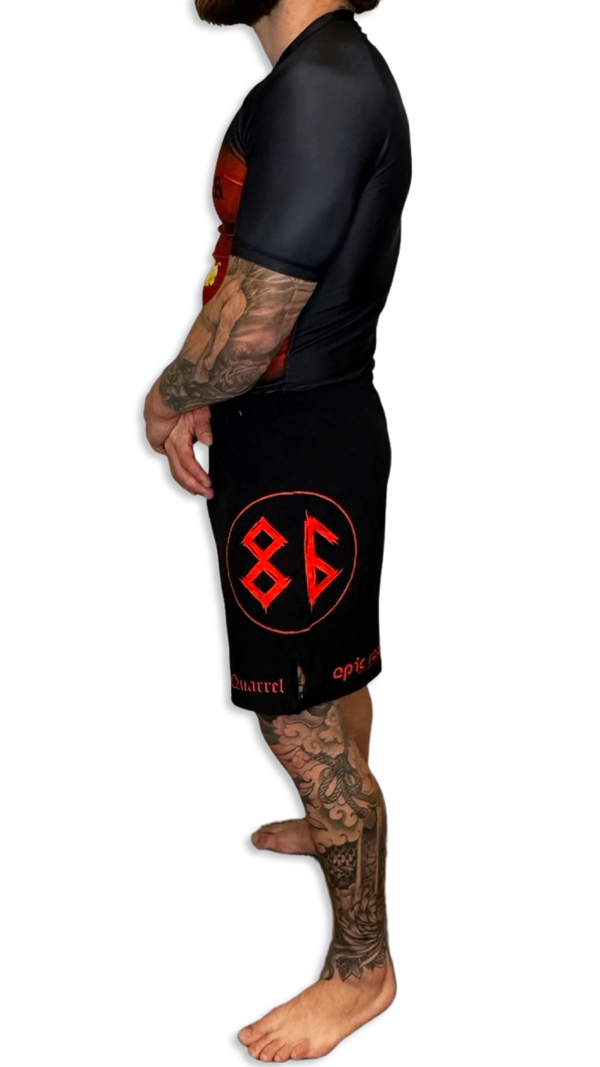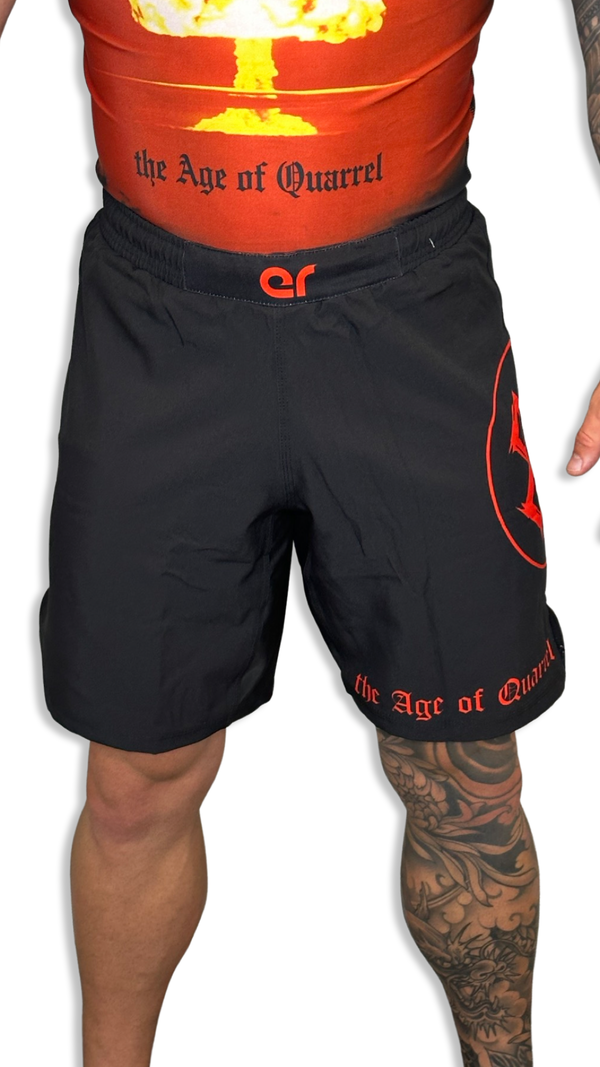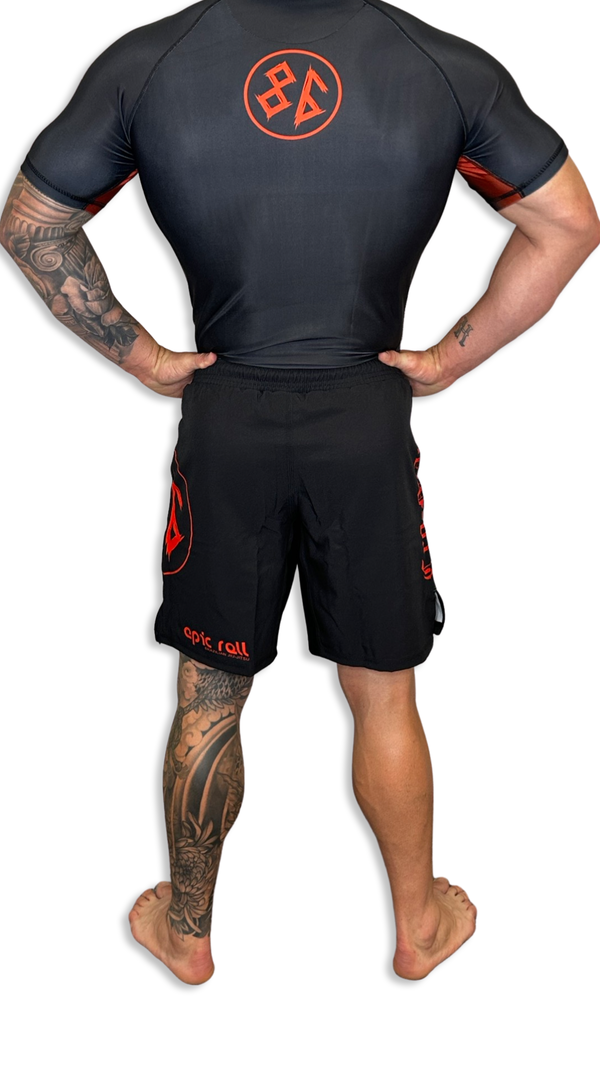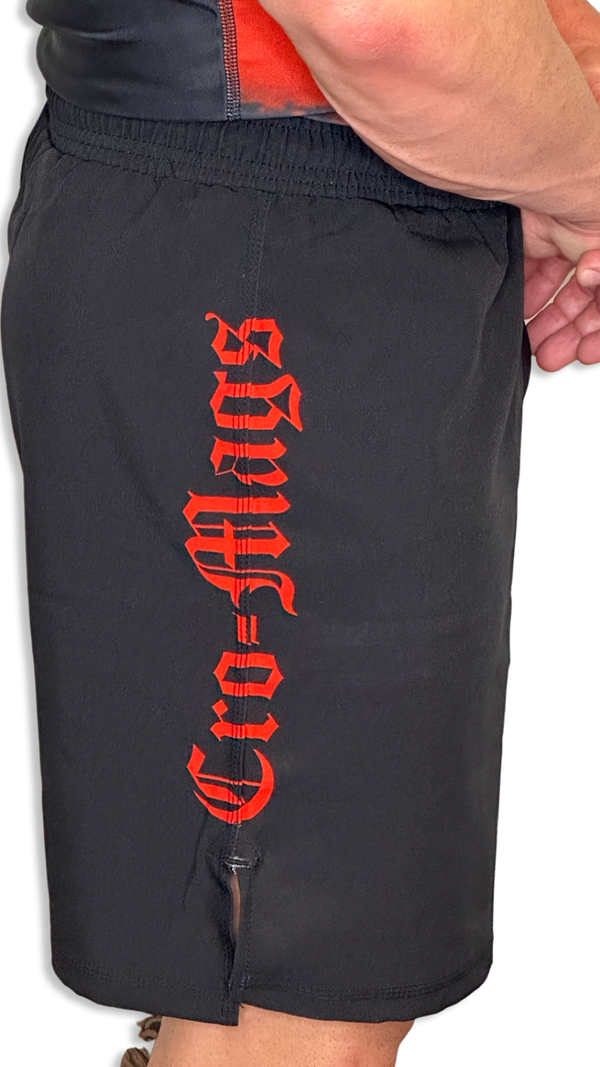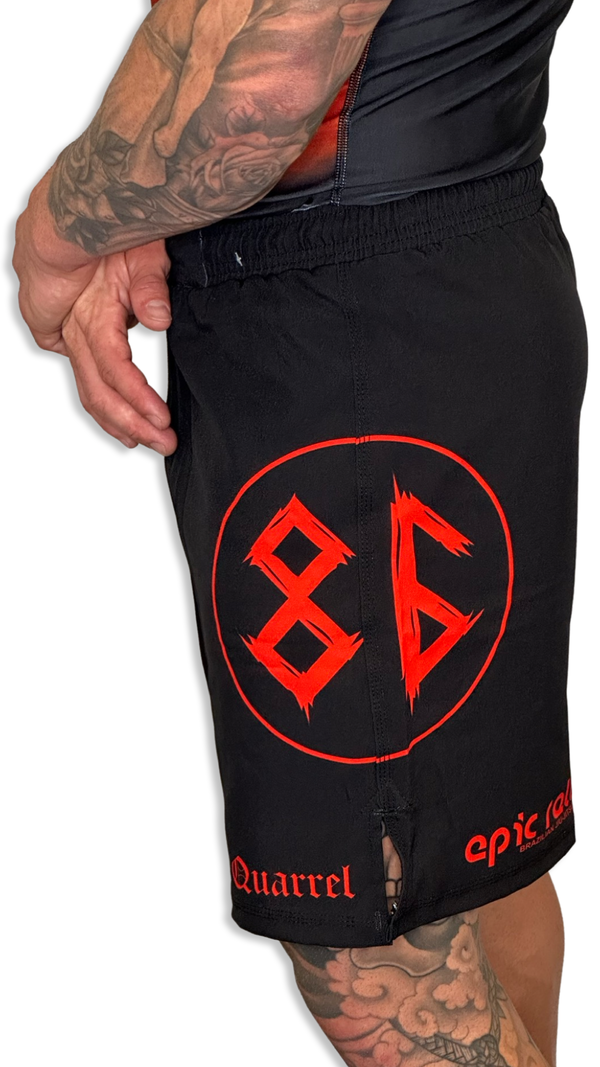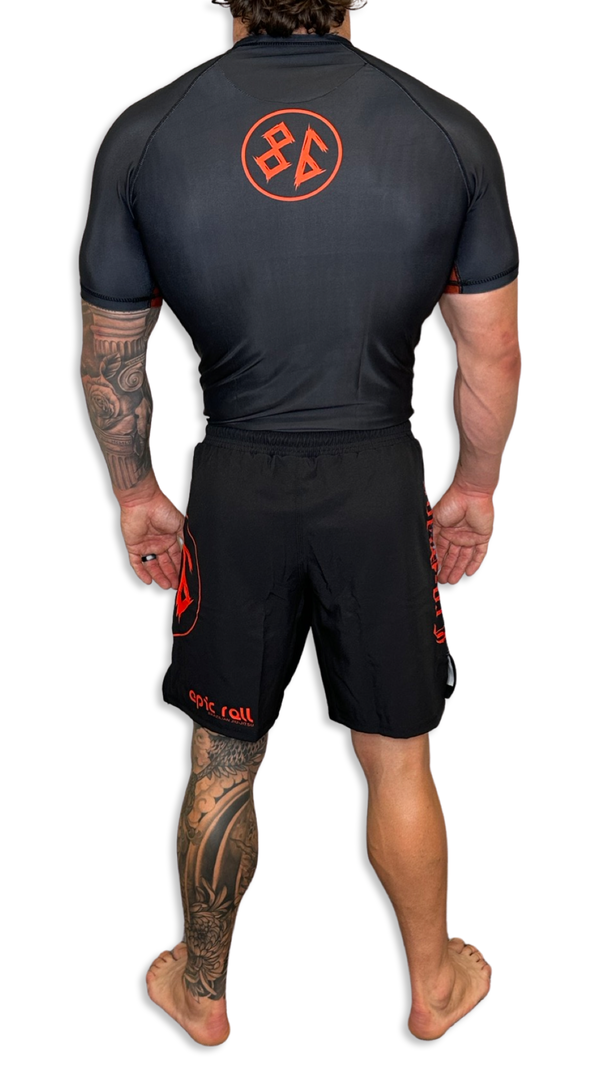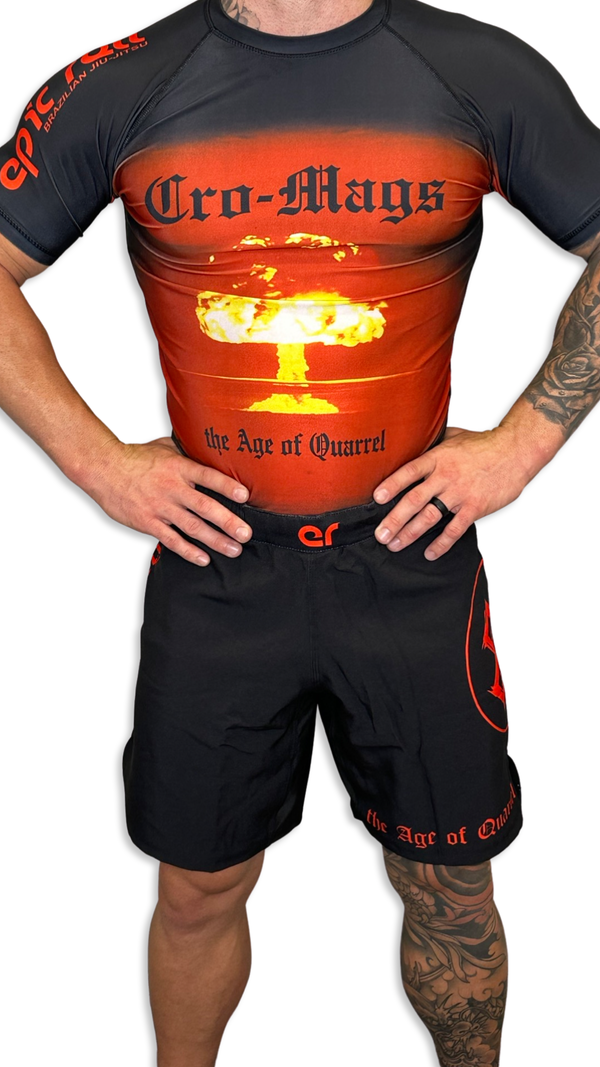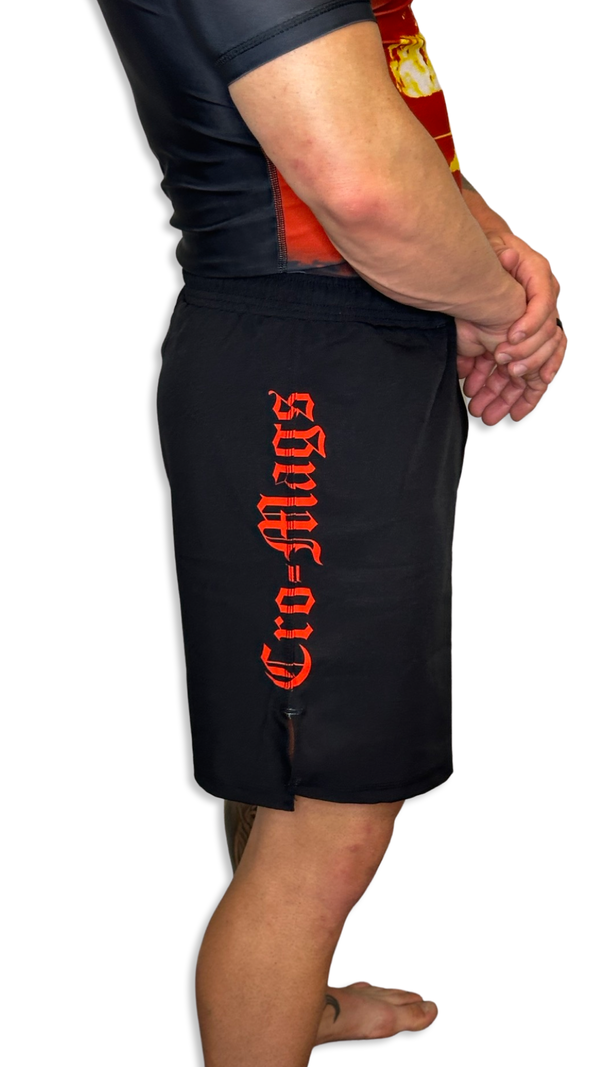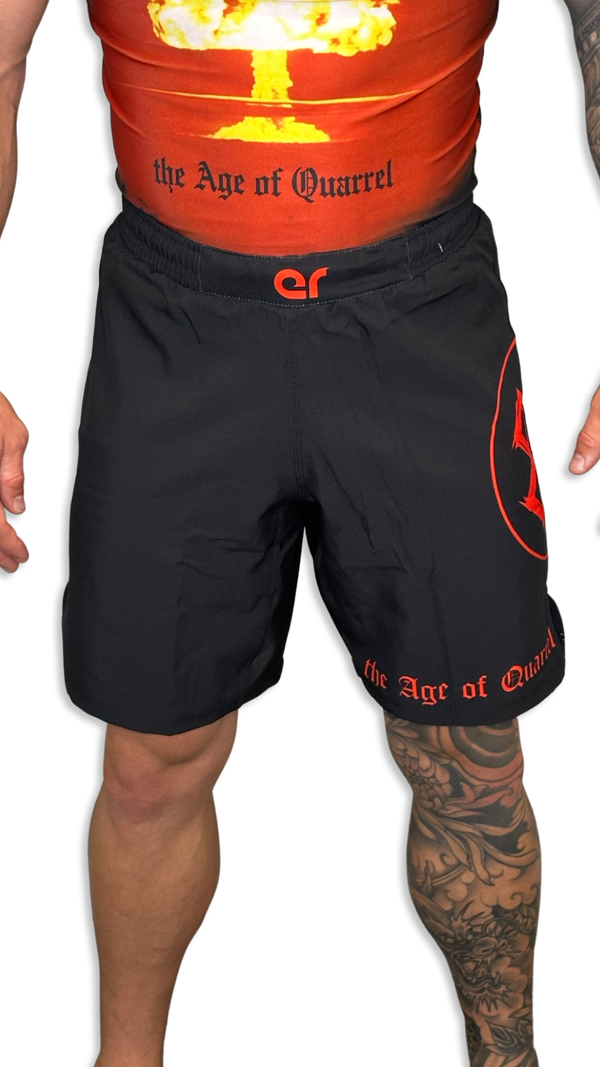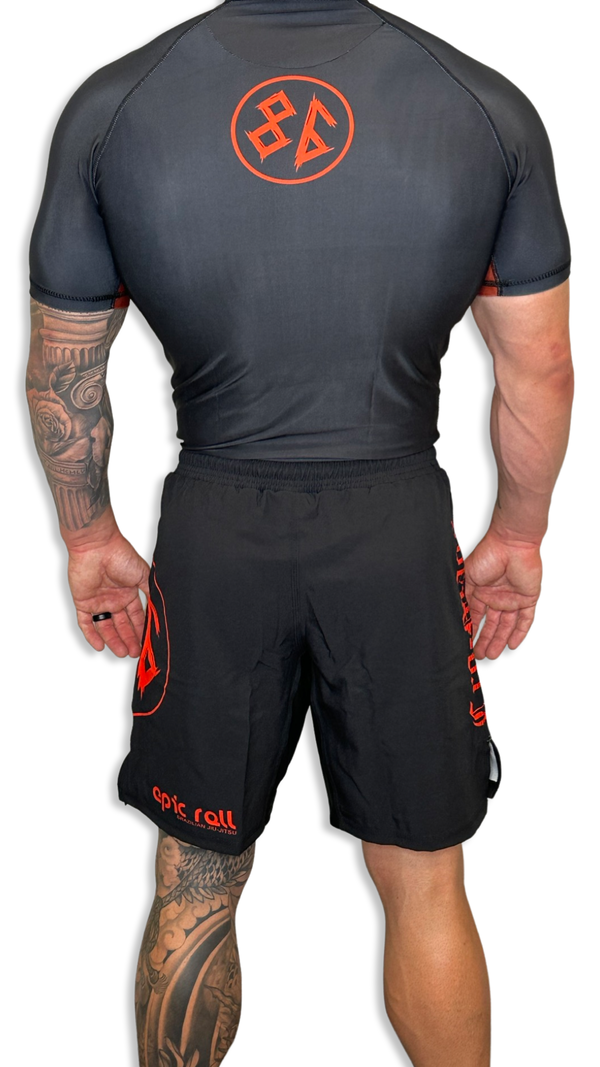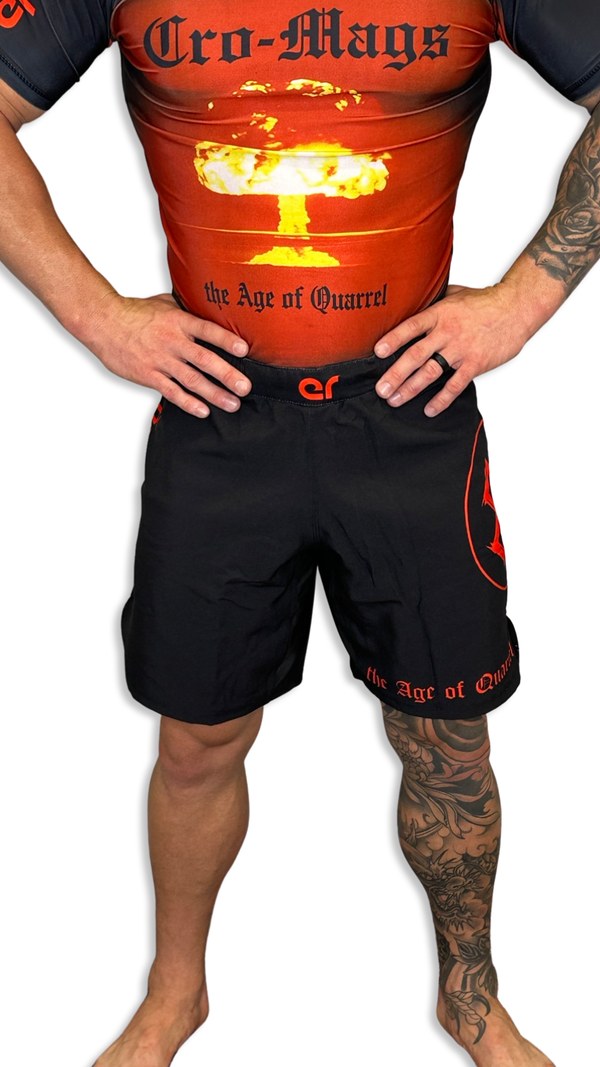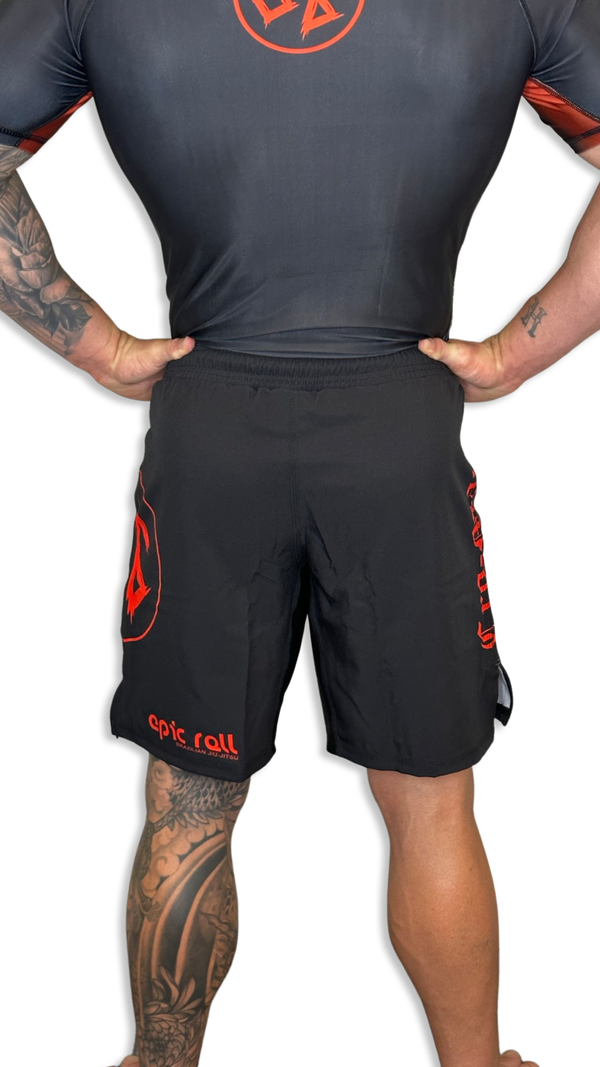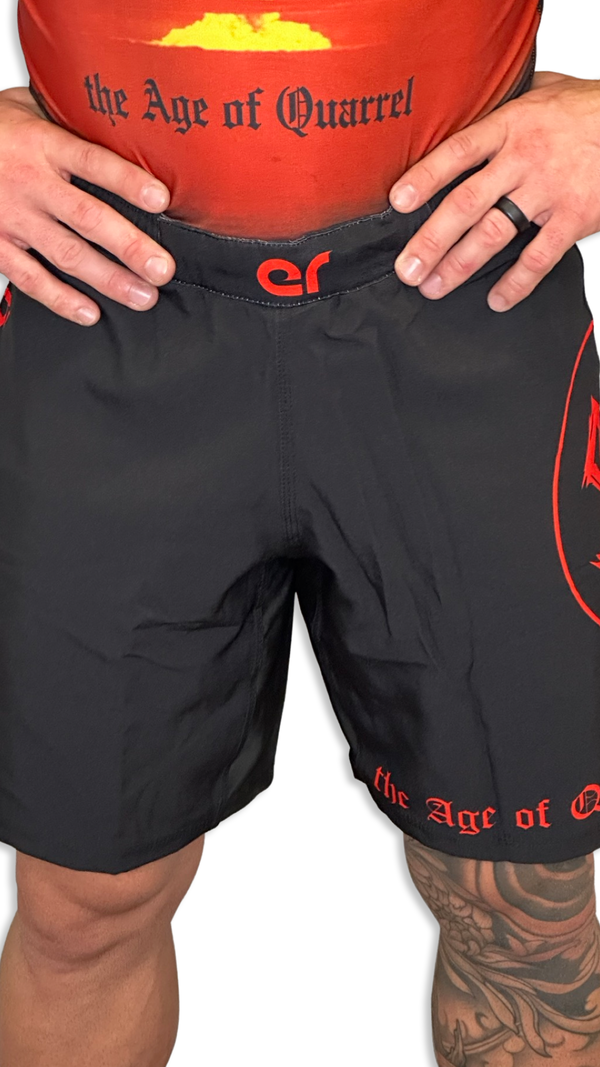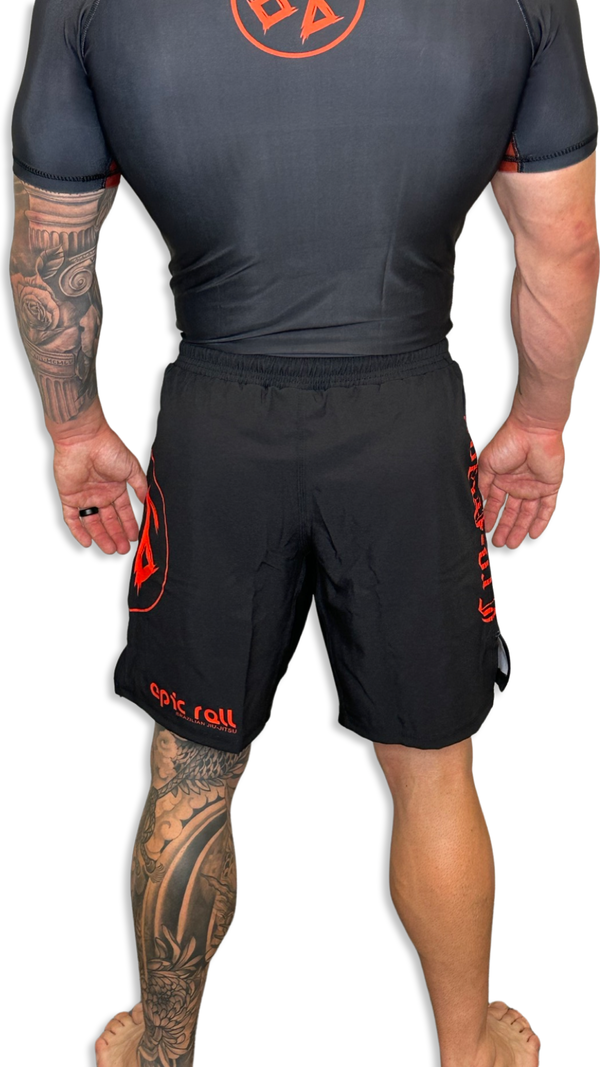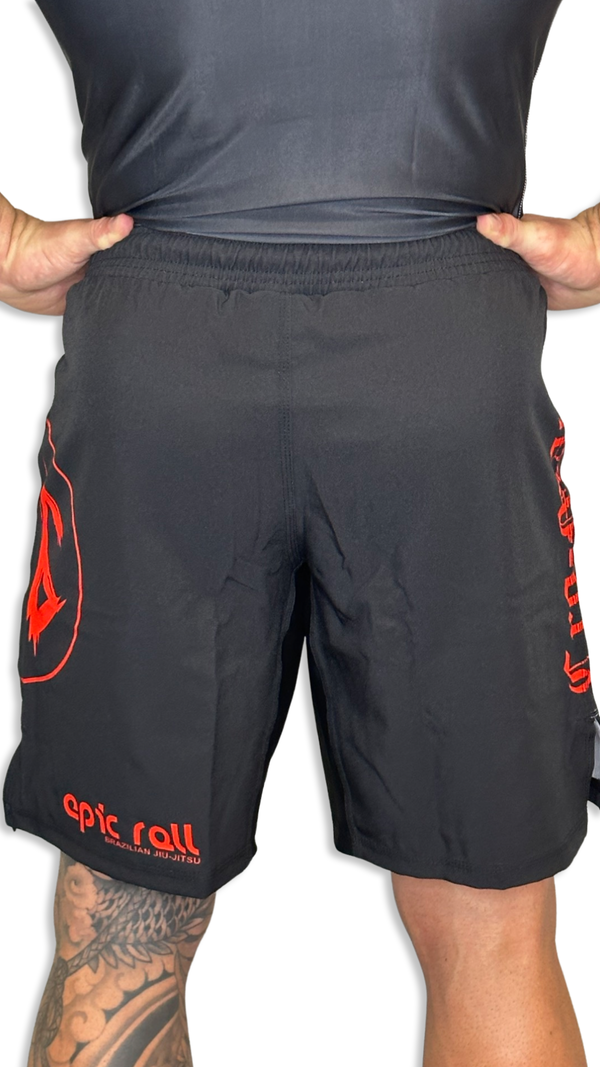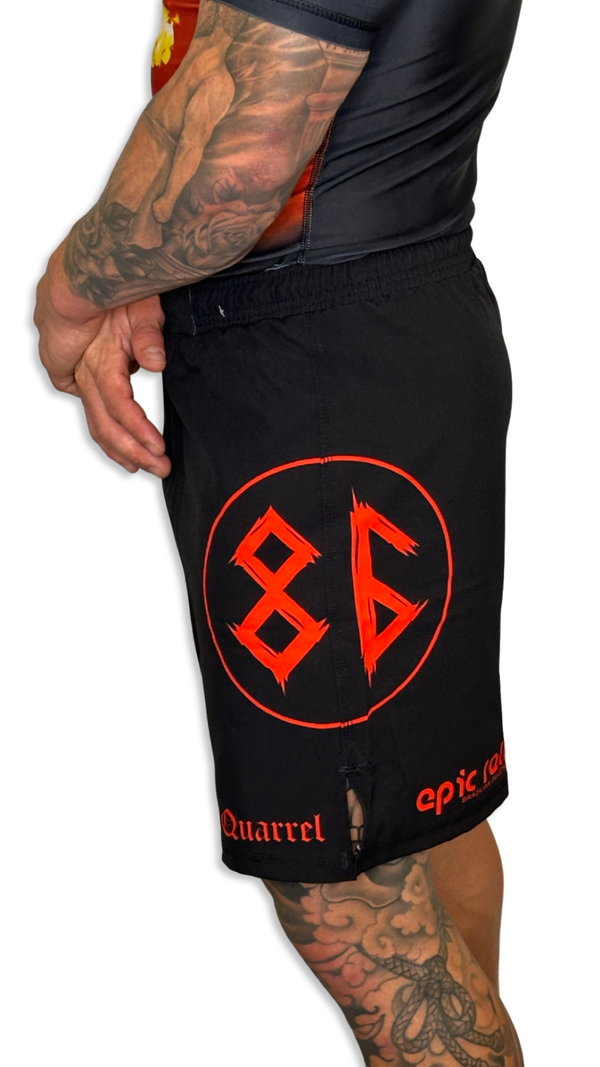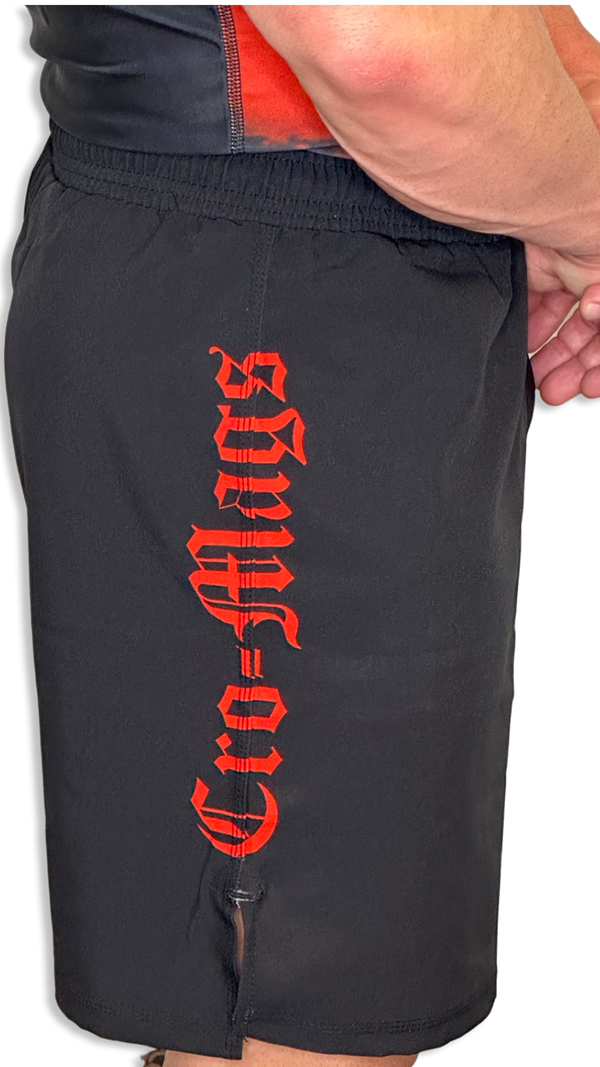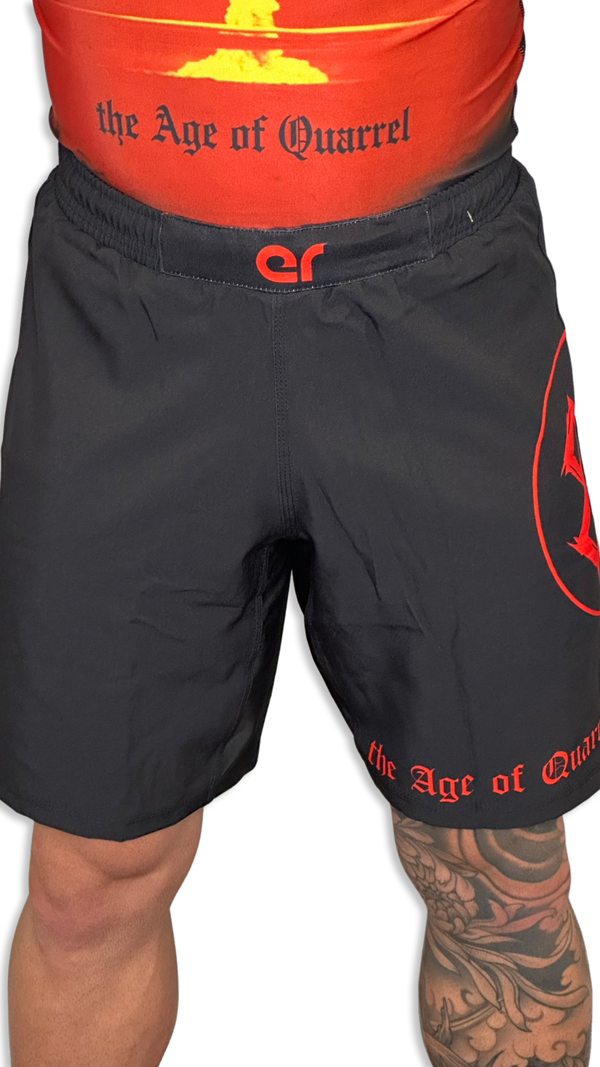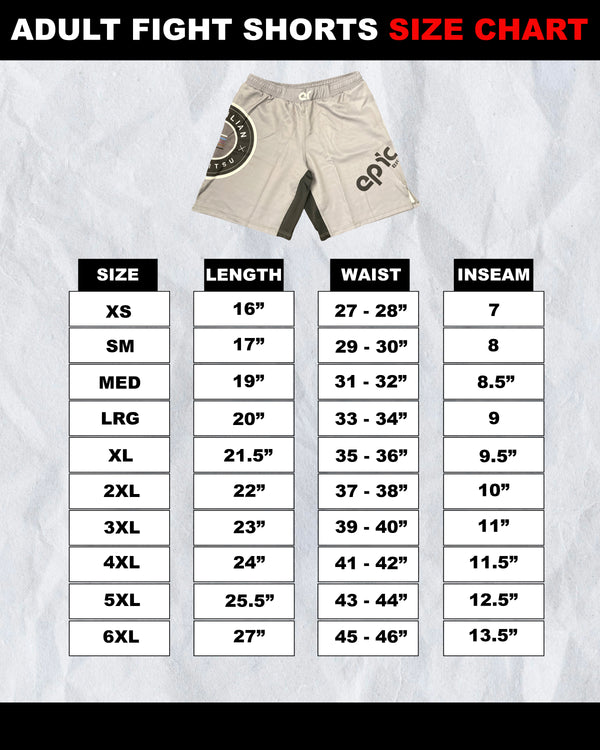 Cro-Mags (Age of Quarrel) Fight Shorts
The much-anticipated Cro-Mags, 35 Year Anniversary Tribute fight shorts are officially here. Our fight shorts are made from 100% polyester, micro stretch-fabric with four-way stretch slits that enable freedom of movement. The durable elastic waistband ensures a comfortable and secure fit. They also have an inner mouth guard pocket for your convenience!
• Durable and lightweight
• Elastic waistband 
• Drawstring for comfort adjustment
• Inner mouth guard pocket
• To keep your shorts looking pristine, we recommend you wash your fight shorts inside out, with warm water and hang them to dry.
For overseas orders please include $50 for shipping. *Save money on shipping by buying more stuff!!!!
(PLEASE NOTE)
*All pre-order sales will be processed on Dec 3rd, 2021 - then they will be manufactured and shipped.
*Please allow 4 - 8 weeks from the processing date for delivery. 

A % of the proceeds will be going to Tapcancerout.org

Cro-Mags and Epic Roll would like to thank you so much for your support. 
Make sure to TAG us in your social media posts! Use #cromagsfightgear #epicrollbjj