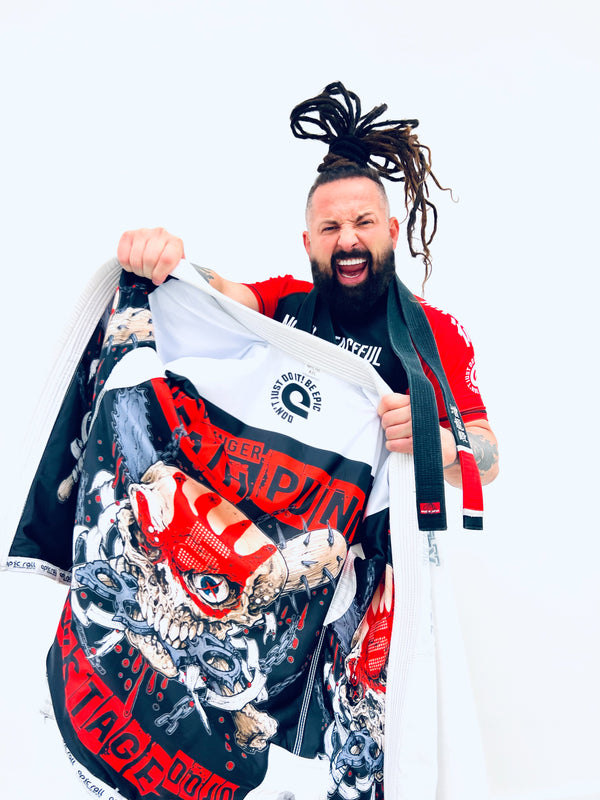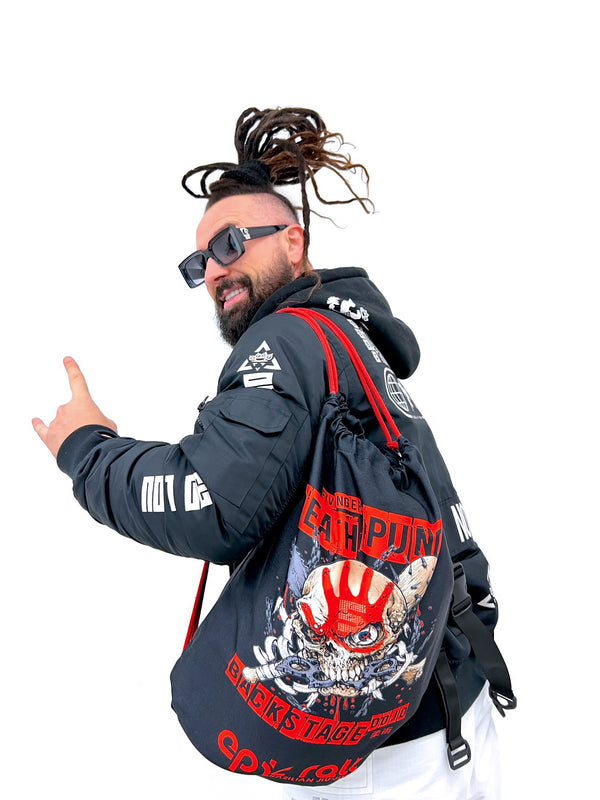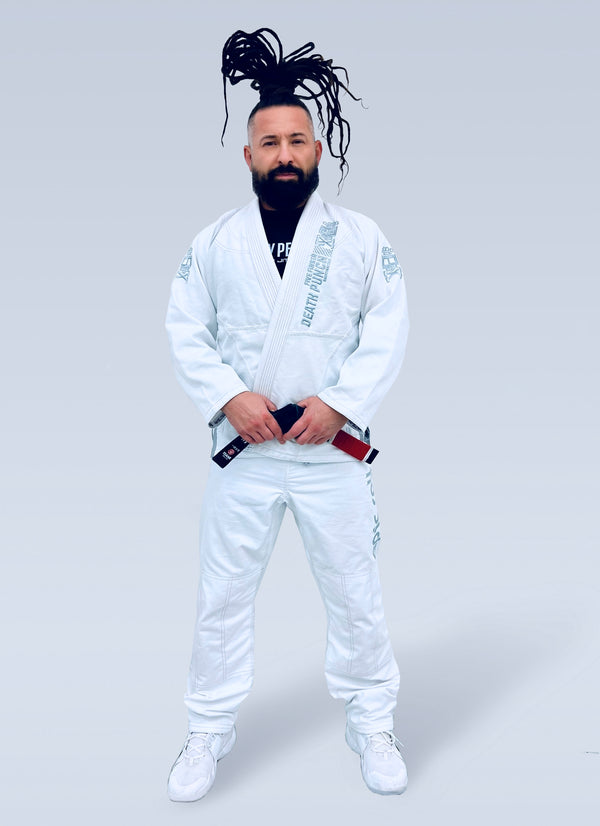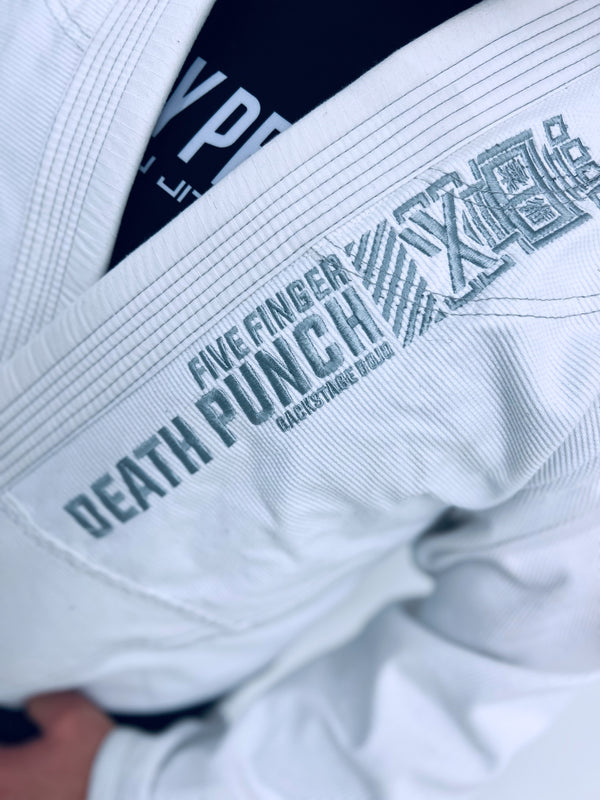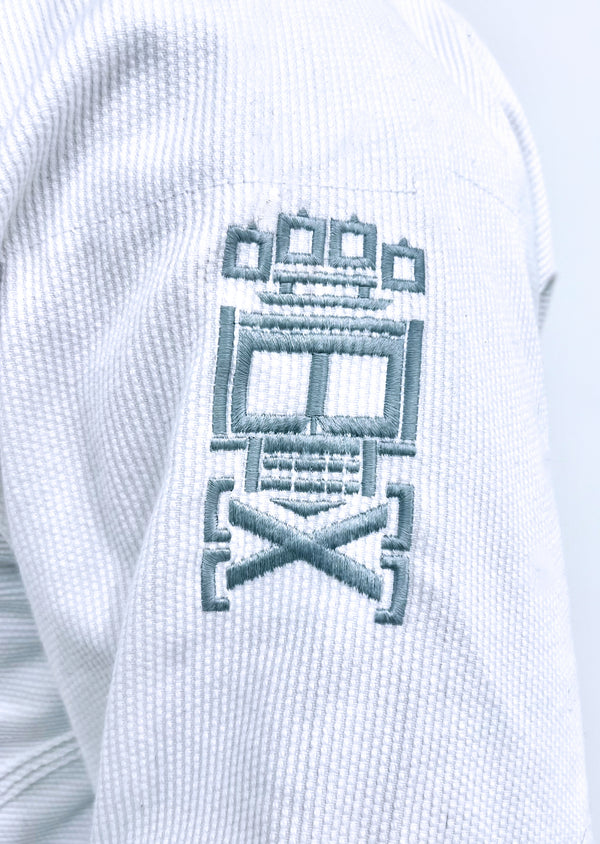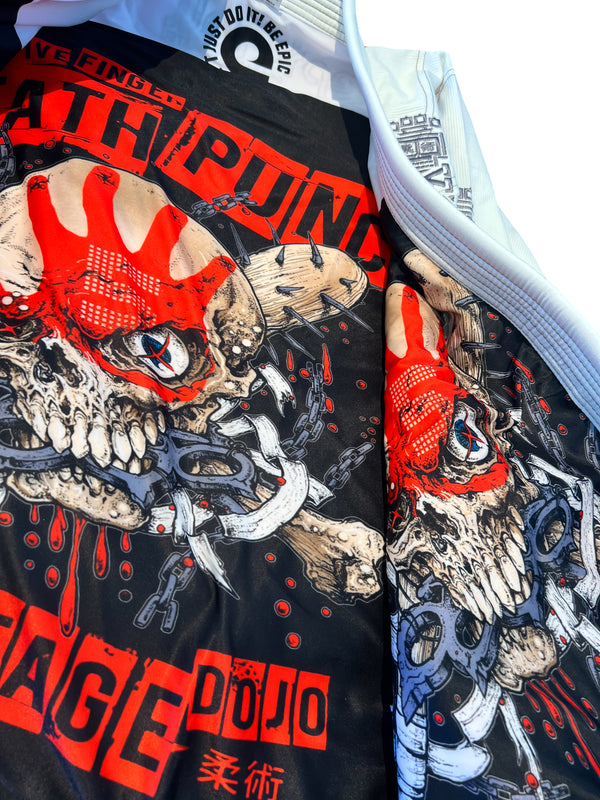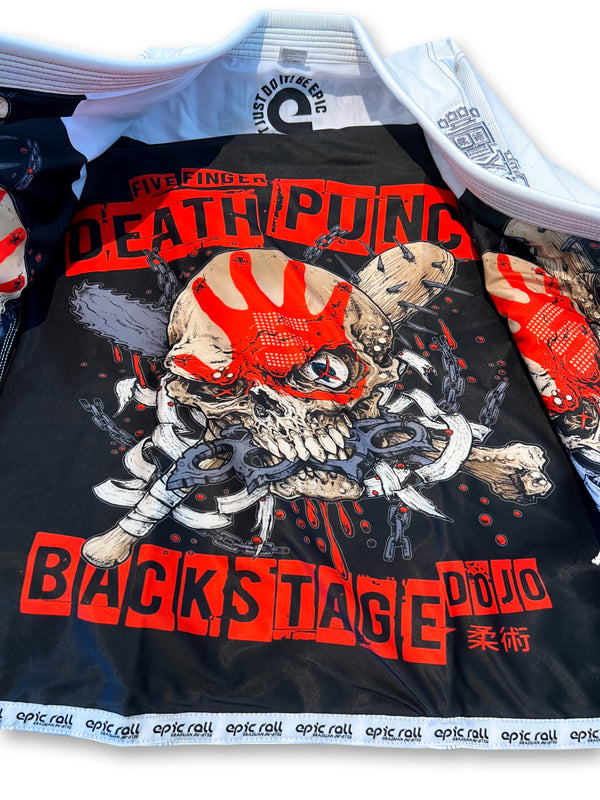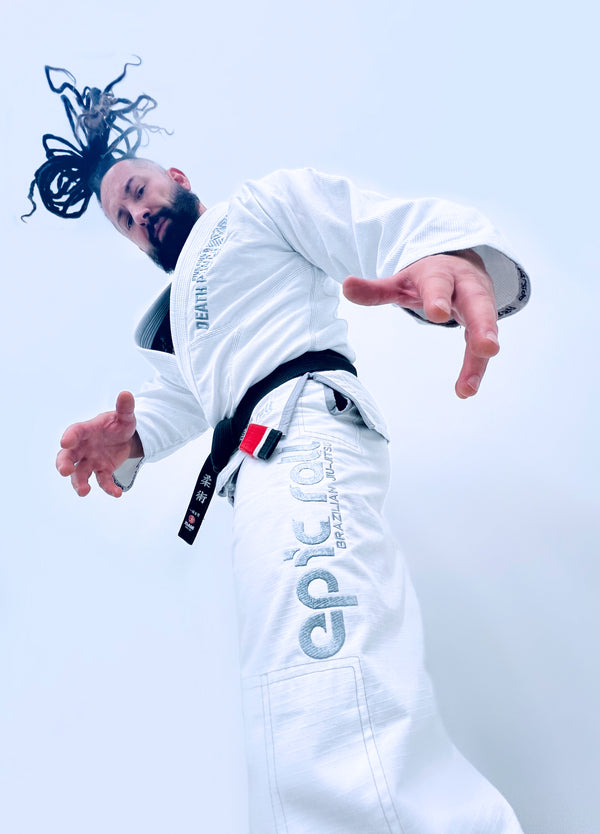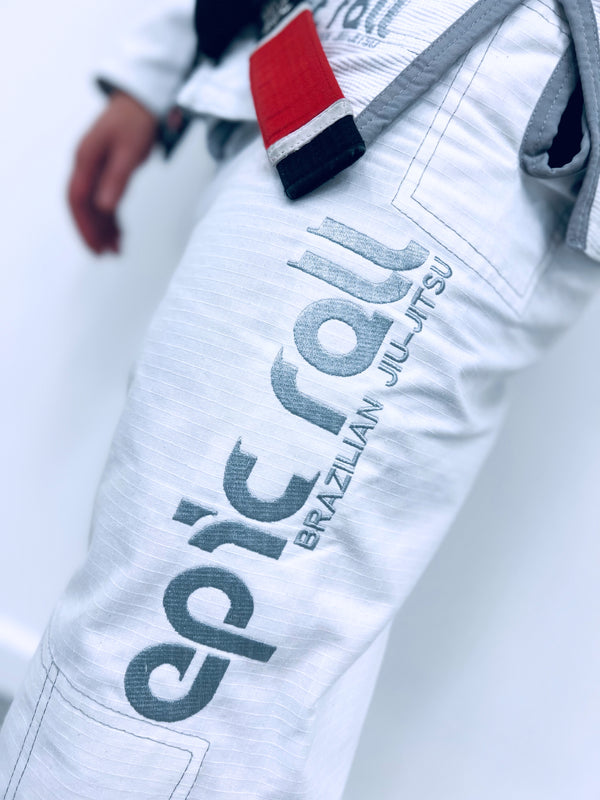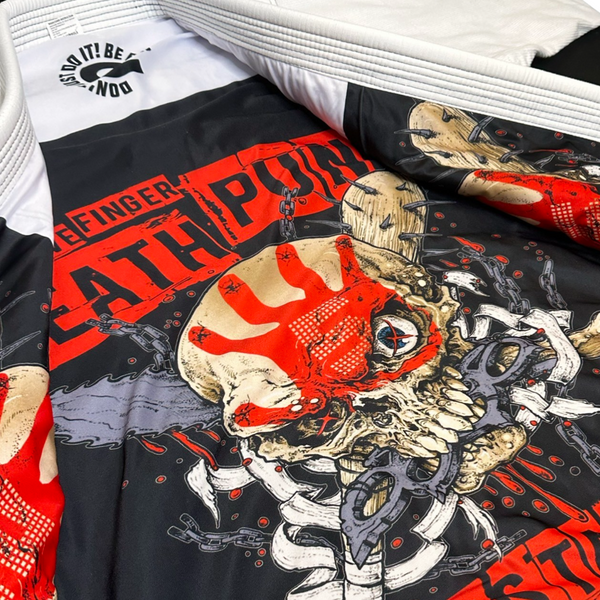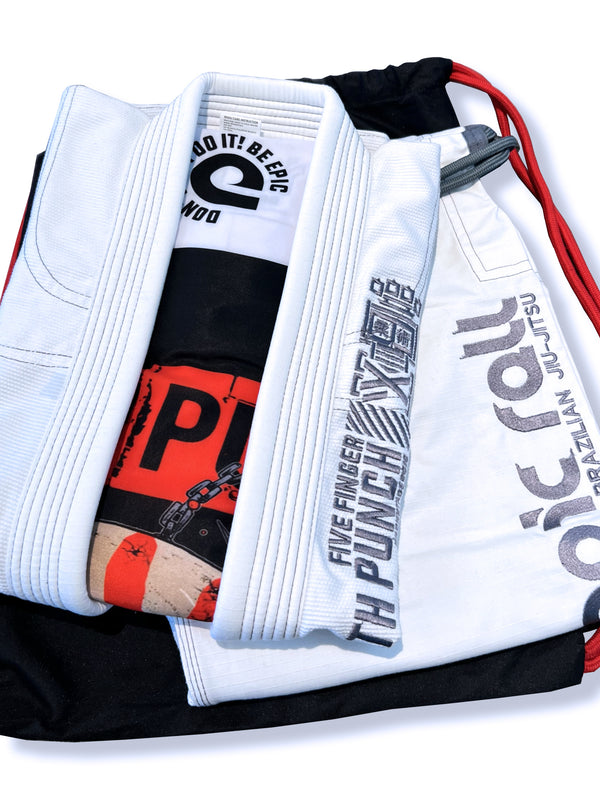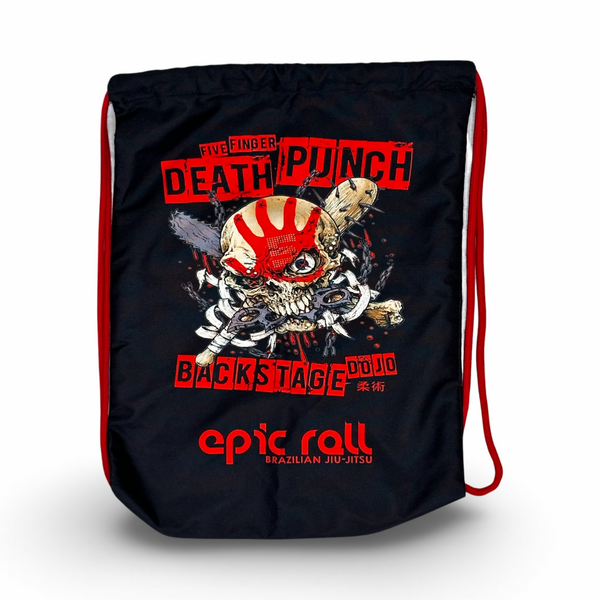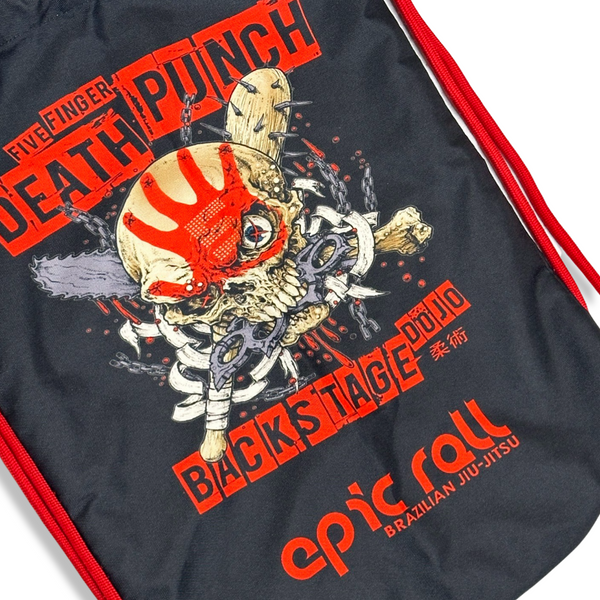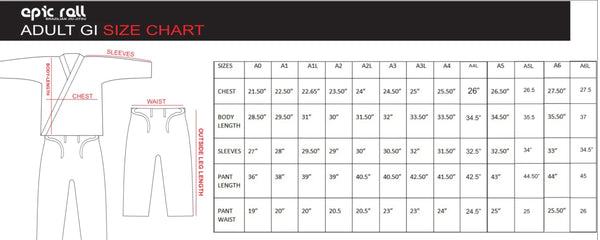 5FDP Gi - Backstage Dojo (Steel Grey)
All new Five Finger Death Punch and Epic Roll collaboration gi is here!
Five Finger Death Punch, also abbreviated as 5FDP, is an American heavy metal band from Las Vegas Nevada, formed in 2005. The band originally started by rhythm guitar player and Epic Roll co-owner Zoltan Bathory. 
*(Sizing Chart located in product photos section)
The Five Finger Death Punch Gi features:
• Includes "Backstage Dojo" Gi Bag for convenience.
• Colors: White material with white stitching. 
 Jacket:
1. Lightweight 350 GSM pearl weave
2. Rounded and reinforced slits.
3. Smooth EVA foam collar for excellent choke resistance.
4. Breathable fabric that was built to be durable, and comfortable.
5. Reinforced in the collar, shoulder, sleeves, and knees for added strength and increased durability.
Pant:
1. 100% cotton ripstop pants with reinforced seams on the legs and ankles.
2. Fast and reliable rope tightening system.
3. Six belt loops for support.
Care:
Wash Cold and Hang Dry.
Wash Separately.
No Bleach.
No Tumble Dry.
*Please note that if you plan on washing in hot water or machine-drying the Gis can shrink between 2" and 5" inches in length, if you wash it cold and hang dry it can shrink up to 1."