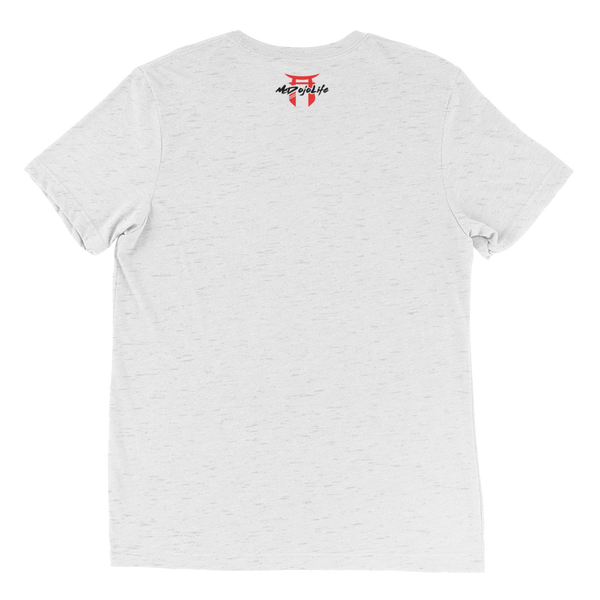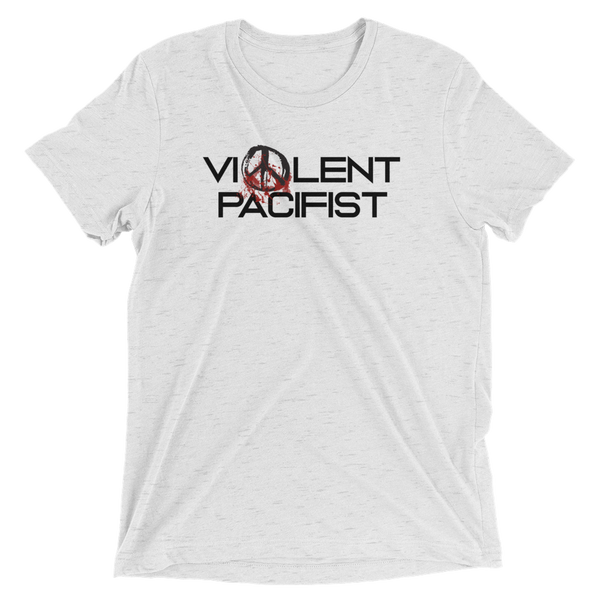 McDojoLife (Violent Pacifist / White Edition)
Violent Pacifist / It may sounds like an oxymoron, but in truth, it is an elegant way of stating our "strategic position" in life. Senseless acts of violence are futile as they are destructive. Yet every man, woman, and child are born with the physiological response to "fight or flight." When is it time to flip the proverbial switch and stand your ground against the opposition? The late John F. Kennedy once said " Those who make peaceful revolution impossible, make violent revolution inevitable."
A man of peace can become a man of war with enough motivation. The violent pacifist is someone who carries with them a deeper understanding of life, love, war, and combat. The violent pacifist is one who could lead a prayer group as easily as they could lead a militia. They are the keepers of peace and the commanders of consciousness. Join the McDojoLife revolution and let the world know who we really are. We are warriors, we are humans, we are violent pacifists.
Our tri-blend fabric creates a vintage, fitted look. And extreme durability makes this t-shirt withstand repeated washings and still remain super comfortable.
• Tri-blend construction (50% polyester/25% combed ring-spun cotton/25% rayon)
• Pre-shrunk fabric
• 40 singles thread weight
• Comfortable and durable
• Contemporary fit
• Lightweight
*We recommend you wash your shirts inside out to help prevent premature fading.
Size guide
| | | | | | | | |
| --- | --- | --- | --- | --- | --- | --- | --- |
|   | XS | S | M | L | XL | 2XL | 3XL |
| Length (inches) | 27 | 28 | 29 | 30 | 31 | 32 | 33 |
| Width (inches) | 16 ½ | 18 | 20 | 22 | 24 | 26 | 28 |