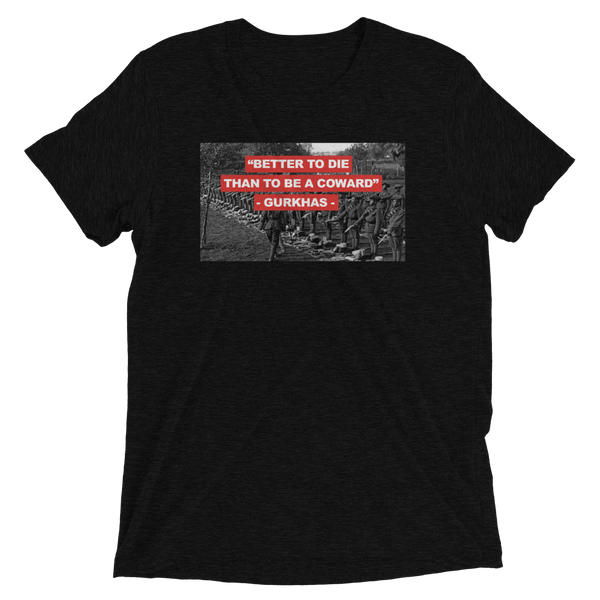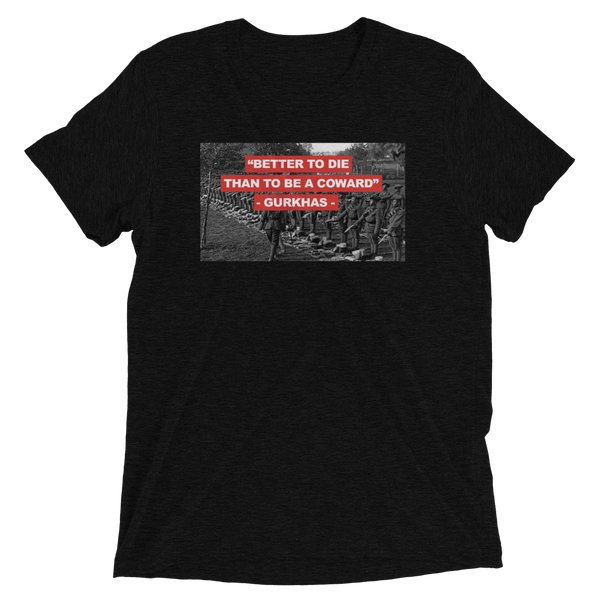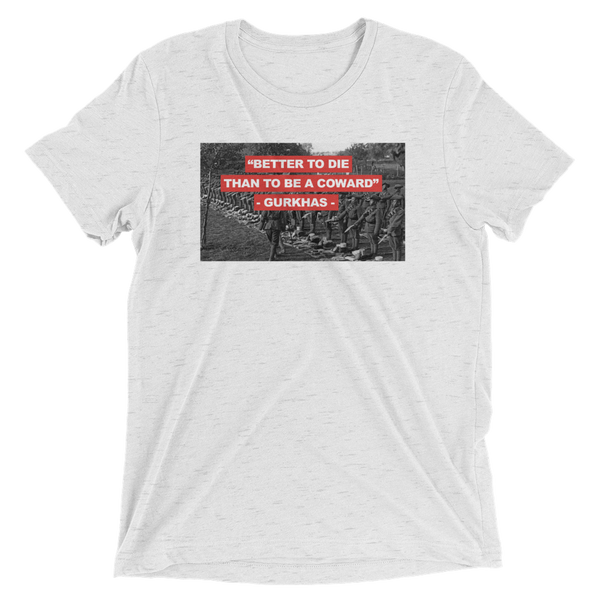 The Gurkhas soldiers are arguably the toughest soldier in the world.

History of the Gurkha:
Gurkhas originate from the mountainous region of Gorkha, one of the 75 districts of modern Nepal. The name was also used by a kingdom formed by the unification of the territory in the 18th century. The kingdom fought a war against the British East India Company, beginning in 1814 and ending in a peace treaty signed in 1815 and ratified in 1816 after the company's forces suffered heavy casualties. The treaty also meant the beaten British could recruit Gurkhas to serve in their own army.

The respected warriors are known for their slouch hats and curved kukri knives. According to Gurkhas Australia, every year over 10,000 applicants try out for approximately 240 places in the British Army's Brigade of Gurkhas. Former Indian Army Chief of Staff Field Marshal Sam Manekshaw once stated that: "If a man says he is not afraid of dying, he is either lying or he is a Gurkha." Even a soldier even noted in his memoirs: "I never saw more steadiness or bravery exhibited in my life. Run they would not, and of death, they seemed to have no fear." Respect to the real protectors of the RELM!!


The tri-blend fabric creates a vintage, fitted look. And extreme durability makes this t-shirt withstand repeated washings and still remain super comfortable.

• Tri-blend construction (50% polyester/25% combed ring-spun cotton/25% rayon)
• Pre-shrunk fabric
• 40 singles thread weight
• Comfortable and durable
• Contemporary fit
• Lightweight
* We recommend you wash your shirts inside out to help prevent premature fading from washing.
Size guide
| | | | | | | | |
| --- | --- | --- | --- | --- | --- | --- | --- |
|   | XS | S | M | L | XL | 2XL | 3XL |
| Length (inches) | 27 | 28 | 29 | 30 | 31 | 32 | 33 |
| Width (inches) | 16 ½ | 18 | 20 | 22 | 24 | 26 | 28 |