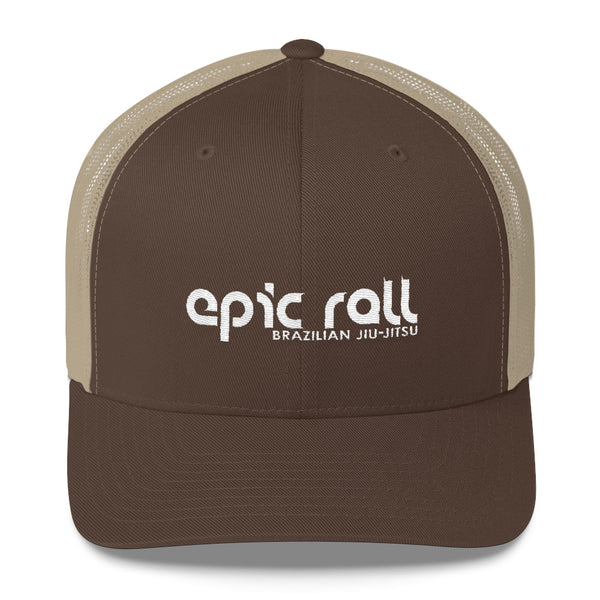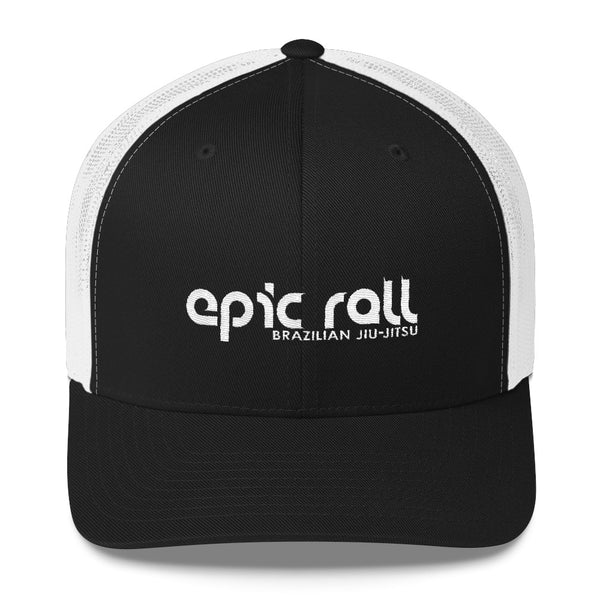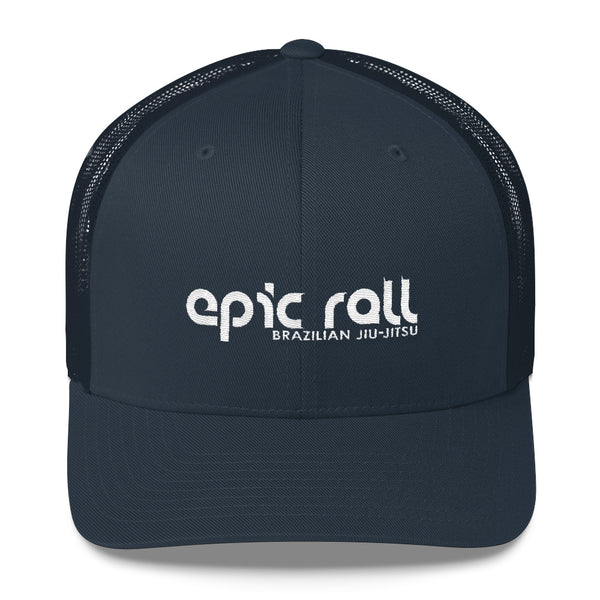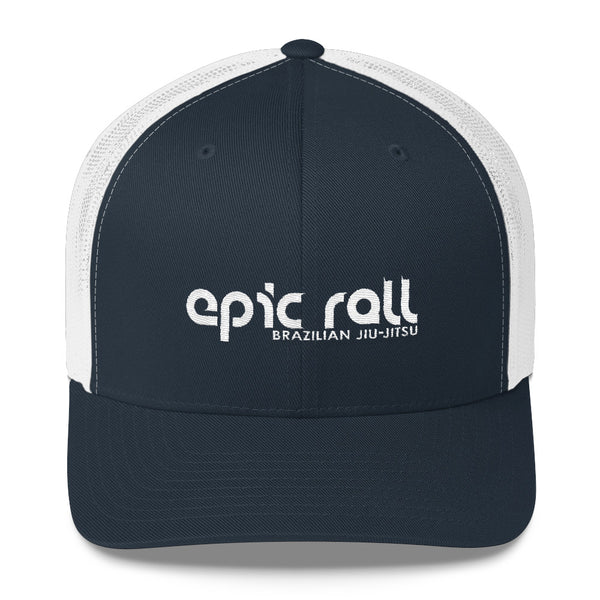 Epic Roll Six-Panel Trucker Hat
You feel the tap! The ref steps in and declares you the winner by submission. The 1st Place Gold medal is finally all yours! Over the loudspeaker, you hear your name being called to the podium for photos. Before heading to the podium, you grab your phone to snap a quick selfie, #goldmeadalist, and realize that your hair looks like shit! Panic sets in realizing that your Gold medal photos are about to be ruined. BUT WAIT!!! You remembered to pack your Epic Roll six-panel, mesh back trucker hat this morning! SAVED!!
Don't let a messy do ruin your next podium photoshoot! Live Epic. Roll Epic. Be Epic.

• Structured, mid-profile, six-panel cap
• 47/25/28 cotton/polyester/nylon
• Hard buckram front panels
• Mesh back
• Permacurv visor, matching under-visor
• Plastic adjustable closure
• 3-1/2" crown
• Head circumference - 21 5/8" to 23 5/8"